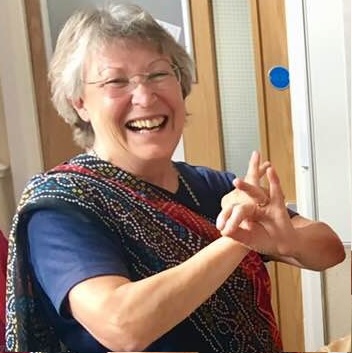 Area Trustee Plymouth & Exeter and Cornwall
Elaine is Area Trustee for Plymouth and Exeter & Cornwall
I am retired from a variety of jobs. If I'd known how good retirement is, I don't think I'd have gone to work at all. I'm Welsh, but have lived in beautiful Somerset for nearly fifty years, and (like most folk here) do a number of jobs within my church, circuit and district.
My current passions are family history and playing ukulele with a band, and of course my grandchildren!
I found myself drawn to MWiB because of the social action thread running through the organisation, and this has led me to join Citizens UK and go on marches for the Real Living Wage – you're never too old!
I look after the merchandise for MWiB, so if there is anything you want, please get in touch.