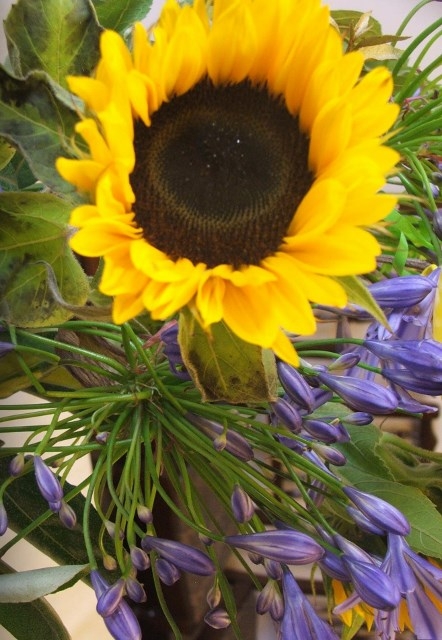 There are times, Gracious Lord, when we feel especially loved.
This sunny picture makes me feel loved
It reminds me of a happy occasion,
Family, friends and laughter.
A lot of laughter.
The sunshine of the sunflower
Speaks of your joy in your Creation.
You looked at all you had made and
It was good, very good.
Suddenly the wonder of Creation spills around us.
Those seeds will be collected and crushed for oil;
They will be left hanging and the birds will come and feast upon them;
Their kernels will be revealed for seed cake and bread;
They will be planted for children to marvel at,
Or sown for new golden fields of sunshine next year.
Such a wealth of opportunity.
This week, as we pick up the threads of our everyday living
Let us take a moment or two to look beyond its ordinariness
And find the sunshine
Of flower and laughter,
Of seed and hope,
Of new life and fruitfulness;
Through the love of the Father,
The hope of the Saviour
And the power of the Spirit
Amen
Hazel Parsons
Reading: Matthew 13: 31-35
SthF. 254. Seek ye first the kingdom of God