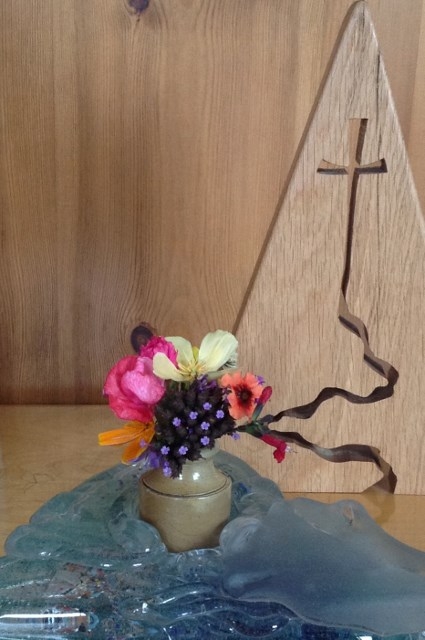 What is the song that cradles the earth?
Is it Lord, a song springing from
The deep wells of life
At the heart of the world?
Is the song of joy or of judgement?
Is it the song of hope?
It is the love song of the Father
Encircling the earth and all time and space;
The song drawn from the Breath of the Spirit
Making its way to our hearts.
Your song calls, Heavenly Father,
Your Voice, sometimes seemingly
Unheard,
Calls incessantly out of the void,
Pleading for us to hear,
To listen to the music
Of joy and of lament.
When we open our hearts we hear it:
In the cry or the gurgle of a baby,
In the chuckle or tears of a child,
In the plea of a mother,
The sob of a father,
The desperation of youth
Of adult and aged.
In laughter and smiles
In celebration and singing
We can open ourselves to the Heart of the Father.
Yours is the Voice, the Word that called
All Creation into being
We praise you and give you thanks
That you teach us to listen
To hear you.
In silence and in the crowd,
In the wind and in busy traffic,
We can hear your Song
The song of Justice and Mercy
That cradles the earth.
Amen                  Hazel Parsons
Reading Romans 11:33-34
SthF 98. Your love is amazing
116. Sing for God's glory