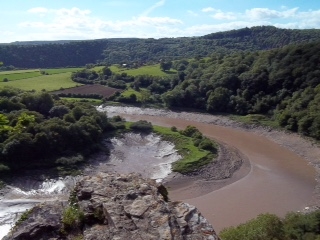 The tide has gone out
And the strength of the river's flow
Lies revealed.
A strong current still moves in the centre
Carving its way through.
Yet, either side, silt has built up.
Lent is a time to consider –
Perhaps –
What is happening in our own lives.
Are we moving so strongly, so independently,
So positively,
That some relationships are being
Sidelined,
Even abandoned,
To favour our own journey?
And, does that matter?
Lord, I use Lent to take a good look at who I am-
Well, I try to.
To see myself as you might see me
And to ask whether all my relationships are as they should be.
Then I ask myself
Perhaps whoever prays this is thinking:
'I am the one who is sidelined,
I am the one left behind, forgotten.
I am only remembered when the tide comes back in,
Only to be abandoned again on its retreat.'
Lord this Lent as we journey once again with Jesus,
Help us all to examine how we keep our relationships healthy,
How we maintain contact.
When it is safe to let some go,
When we do need to make the positive journey ourselves,
Encouraging others to pray for us.
Eternal Father,
No one is side lined by you.
Hold each of us
Steady.
And if, unintentionally, we forget each other,
Remind us
You forget no-one.
In the love of God
Amen.                                       Hazel Parsons
Reading: Mark 1:32-45
SthF: 485. When we are living, we are in the Lord