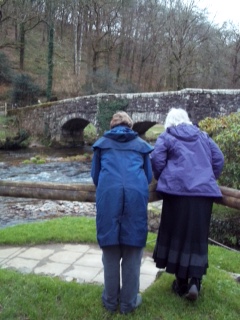 Jesus I often wonder what it was like,
You know
When your disciples grasped the truth of
Resurrection?
Did they believe, at first,
That it would all be the same again?
Probably not,
Mostly because it didn't feel
Quite the same.
Did they wonder,
What next?
Of course they did,
It was such a tremendous shock,
Let's be honest,
A shock,
And then an amazing
Unbelievable surprise!
You were with them!
Fleetingly admittedly, but there!
The questions must have
Flurried and scurried around in their minds:
What did it all mean?
What would it mean for them?
That was then,
Long ago.
We, too, need to stop and think-
What does it mean for us
Here. Now.
Living God we try to grasp something of
The sheer joy and exultation;
We try to recognise that Resurrection
Changes everything-
For us too.
Each year we are reminded
Of the sheer force that is
LIFE-
The life you give.
However active or feeble we are
Your energy runs through our veins
Changing our precepts,
Helping us recognise where you need us to be.
What a privilege that you-
The Lord of all Creation
Need us.
Amen. Hazel Parsons
Reading: Luke 24:36-49
SthF:316. When Easter to the dark world came