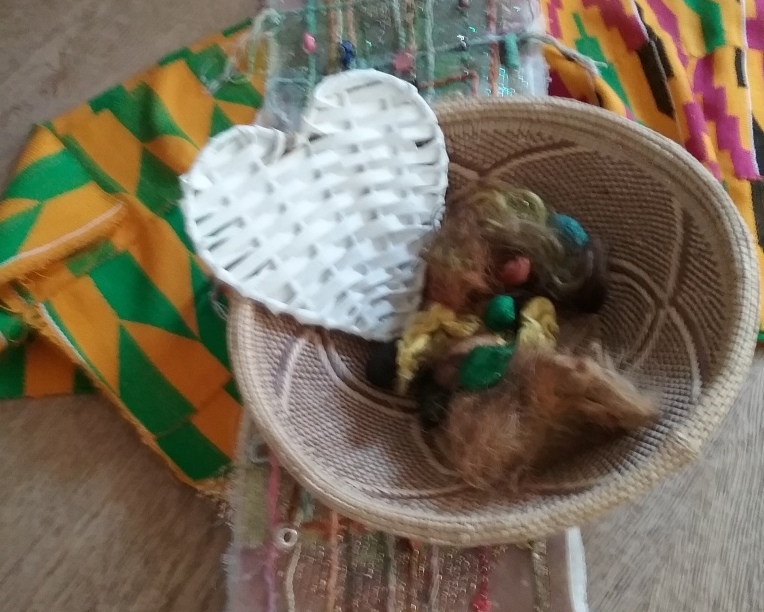 The MWiB Conference Fringe event took place on Friday 29th June, with around 150 people coming together for a celebration of 'Story and Song'. Several of the overseas visitors to Conference were able to be with us, and it was wonderful to share fellowship together.
The evening began with the launch of our new project on hearing impairment and the church, with Colin Townsend and the 'Signs for Worship' choirs from Tamworth and Long Eaton leading our opening worship in a moving and accessible way. There are four 'Signs for Worship' choirs (based in Sedgley, Walsall, Tamworth and Long Eaton), each comprising people young and old, of varying abilities and disabilities, and new members are always welcome. Colin taught us all some basic signing, and encouraged us to join in by watching and following the choir members. We had fun, and we made mistakes, but together we experienced a new dimension to worship.
The winners of our 2018 writing competition, held in memory of Revd Julie Hulme, were announced and prizes presented. The theme this year was 'At the Heart…', and two joint winners each received a prize of £100. The winning entries – God as Weaver by Margaret Chan, and A Prayer Pilgrimage… With a Difference by last year's winner Margaret Doughty – were beautifully read aloud by Revd Jenny Pathmarajah (Channel Islands). The picture above is part of the table display for the evening, set up by Margaret Chan. You can follow the highlighted links above to read and/or download the winning entries for your own use.
Anne Browse shared reflections on her four years as President/Vice President, highlighting particularly stories illustrating the overarching principle of inclusion embedded in all that MWiB is and does. If Anne has not yet visited your Circuit or District, she would be delighted to accept invitations to come and share more of her stories and experiences from her term of office.
To finish the evening, presentations were made to Anne, and to MWiB Finance Officer Gillian Womersley, whose terms of office finish in the autumn, and the new Finance Officer Nina Rawlins was introduced and welcomed.
Our next event will be the World Federation Day events in Truro and Blackburn on Saturday 27th October 2018:
LIFE AND LEARNING
(based on Sustainable Development Goal 4: Ensuring inclusive and equitable
quality education and promoting lifelong learning opportunities for all.)
You can find more information and a downloadable booking form here.