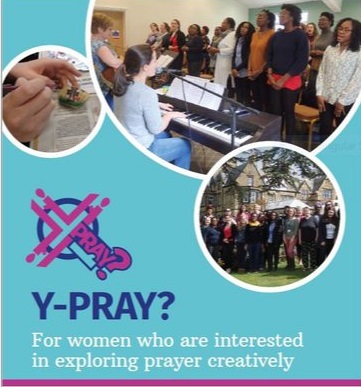 Y-Pray? is an exciting weekend conference for young women organised by Women's World Day of Prayer (England, Wales and Northern Ireland).
The annual Y-Pray? 2021 weekend away has been cancelled due to the coronavirus pandemic. We are instead offering an exciting zoom session with the same intimate and nourishing feel as the Y-Pray? weekend conference.
Join us on Saturday 1 May 2021 between 10.00am and 1.00pm for a time of encouragement and refreshment which will include talk, worship and fellowship at a cost of £10.
Find out more and register for the Y-Pray online conference here
MWiB usually offers bursaries for the residential conference. If you or someone you know would like to attend this online event but would be prevented by financial difficulties, please contact the MWiB Finance Officer (by email: finance@mwib.org.uk or telephone: 0300 030 9873) to enquire about financial support.
For more information about the conference and about World Day of Prayer, visit the WWDP website