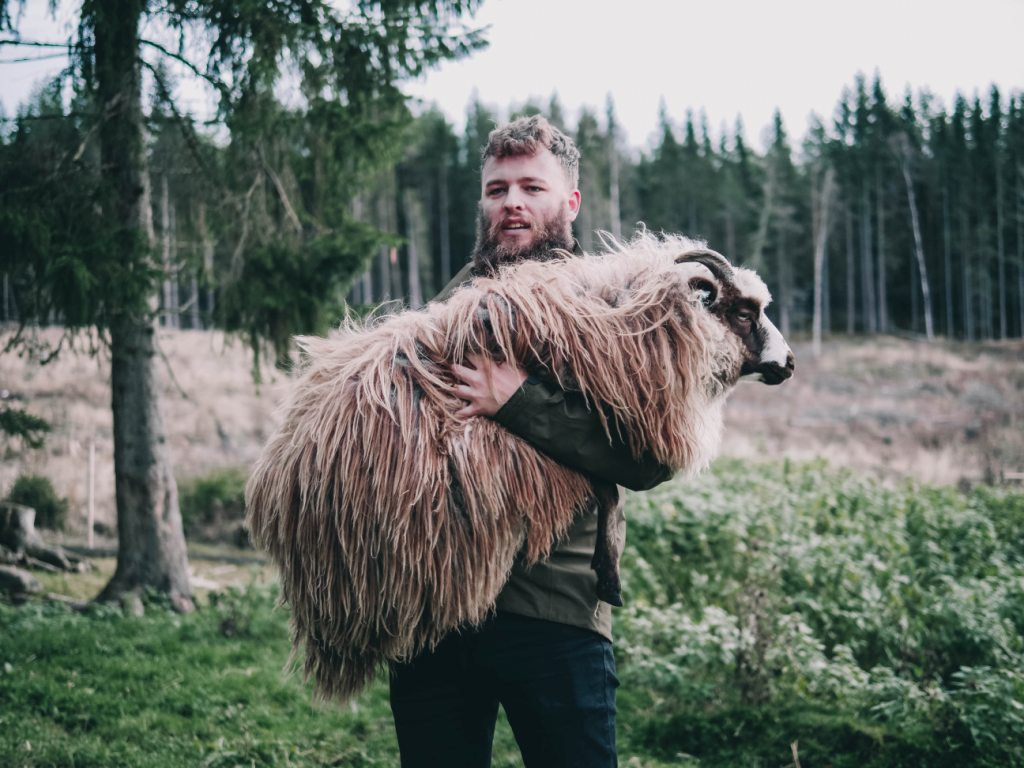 "I am the good shepherd; I know my sheep and my sheep know me – just as the Father knows me and I know the Father – and I lay down my life for the sheep. I have other sheep that are not of this sheep pen. I must bring them also. They too will listen to my voice, and there shall be one flock and one shepherd. The reason my Father loves me is that I lay down my life – only to take it up again. No one takes it from me, but I lay it down of my own accord. I have authority to lay it down and authority to take it up again. This command I received from my Father."
[John 10: 14–18]
The passage above speaks of Jesus the Good Shepherd. It reminds us that Jesus loves us cares for us and willingly gives up his life for us. Earlier in the passage Jesus speaks of the kinds of shepherds who are hired to take care of the sheep. These 'carers' don't do a good job, they think only of themselves and will abandon the sheep in their hour of need to keep safe.
In some ways this passage was aimed at those who were left to care for Israel, but it could also be applied to the church today. We are called to care for all the sheep in God's world, whether or not they come to church. Jesus himself says that he has other sheep in other folds, but they all know him and he will lay down his life for them all.
We need to ask ourselves, which kind of caretaker are we? Are we the ones who only worry about ourselves – keeping our building open, making sure we do the things we like? Or are we a shepherd like Jesus and the needs of others are put first, even when this is costly to us? How far will we go to support those in need? Do we place more importance on our buildings and what we like to do, or on supporting the community? It is something for all of us to reflect on.
Jesus our Good Shepherd,
we thank you for caring for us,
for loving us so much that you willingly give up everything for us.
Help us to be a good shepherd to all your people;
may your church be a place where all are welcome,
where all can find love and support.
Fill us with your Holy Spirit,
that we can love others as you love us.
Amen
Weekly Prayers for April 2021 written by Revd Claire Rawlinson
Image: photo by FOYN on Unsplash
[wpdm_package id=15973 template="link-template-default.php"]