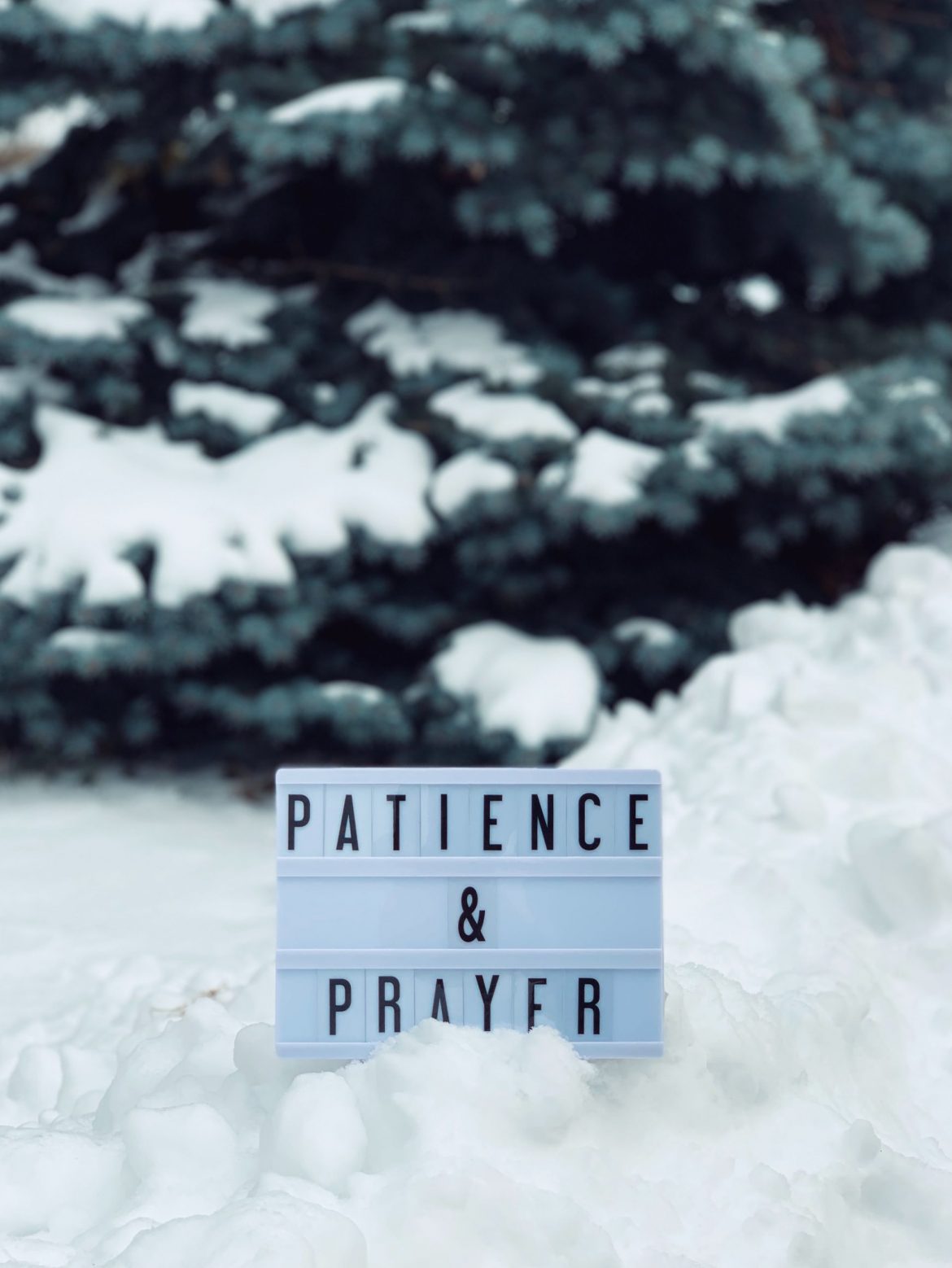 But the fruit of the Spirit is love, joy, peace, patience, kindness, goodness,
faithfulness, gentleness and self-control. Against such things there is no law.
                                                                                                                                   [Galatians 5: 22–23]
 Being strengthened with all power according to his glorious might
so that you may have great endurance and patience.
[Colossians 1: 11]
We often hear said that patience is a virtue. I'm not going to dispute that, simply highlight that this phrase is not in the Bible; the Bible says that patience is a fruit of the Spirit. Patience, like the other fruit, is something that we develop and grow during our walk with God.
Patience is the ability to wait or to persevere in the face of difficulties. The time of lockdown and the ongoing pandemic has taught many of us patience, though that seems to be wearing a little thin at the moment. Yet patience is vital; it is born of love and hope; it inspires perseverance and self-control.
A hymn that speaks about patience as a gift from God, and how God models patience and helps us handle difficult situations, is the hymn 'Patience! O What a Grace Divine grace!' by Thomas Gibbons (which can be found on www.hymnary.org).
Patient God,
By your grace you teach us patience.
We have seen how long you have waited for us,
How you waited for us to turn to you,
How you still wait for us.
We see how you persevered even to death,
Even to death on a cross.
May we have a modicum of your patience!
May we wait for your time,
Rather than rushing to ours.
May we have patience in times of adversity
Rather than accusing you of abandoning us.
Patience is a virtue;
Patience is a fruit we grow when the Holy Spirit is within us.
Fill us with your Holy Spirit now,
That we may grow in patience and love for you.
Amen
* Claire Rawlinson is moving on to other things after writing our Weekly Prayers for the last three years; we give her our thanks, and best wishes in all she does in her future ministry.  For the next few months, we will we welcoming some familiar faces and 'special guest' contributors for our weekley prayers.
Weekly Prayers for June 2021 by Revd Claire Rawlinson
Image: photo by Osama Saeed on Unsplash
Download Weekly Prayers for June below:
[wpdm_package id=16143 template="link-template-default.php"]