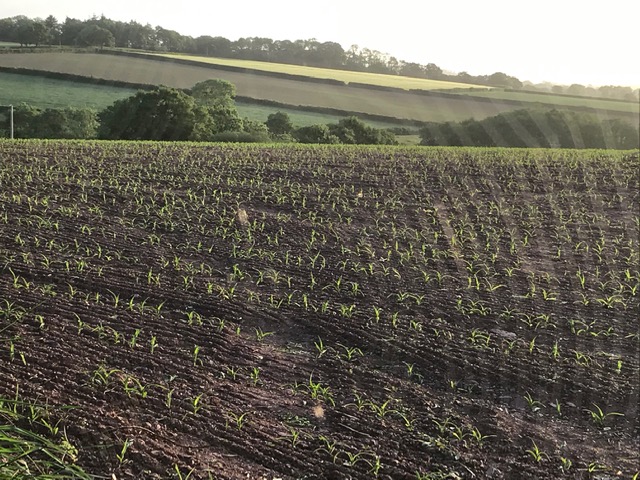 For the next two years, we have invited special guest writers to contribute our Weekly Prayers. This month, we welcome former MWiB President Anne Browse. Anne writes:
As I wondered where to focus these reflections for the month of July, I found myself returning to a selection of Bible passages which have been or have become important to me. My appreciation and love of the Bible has developed over the years, and I read it in different ways at different times. I invite you to ponder these words of scripture and to ask God to speak to you as you reflect on them, for yourself and for the communities which are close to your heart.
Isaiah 43: 18–19 [New International Version]
Forget the former things;
   do not dwell on the past.
See, I am doing a new thing!
   Now it springs up; do you not perceive it?
I am making a way in the wilderness
   and streams in the wasteland.
These words from the book of the prophet Isaiah were with me often in the period approaching the beginning of my time on the Methodist Women in Britain Executive from 2014–2018. Personally I was leaving behind a lifetime's career in education and embarking on a new adventure. As I look back on that four-year period now, I recognise that God appeared to do new things in me, as I moved in different circles and reassessed my views and attitudes to many issues.
The Covid-19 pandemic, still far from over, has also caused us to look ahead into new futures. Can we really forget the things of the past, and refrain from dwelling on them? What does that mean for us? As we reflect with gratitude – and perhaps with grief – on what we might feel, justifiably, has been lost, do we perceive the green shoots of 'new things' springing up in our path? Where do we see beauty in brokenness, or hope in despair? Where can we trace rainbows through rain?
A friend commented to me recently that he felt it important that we do not trample on the green shoots which seem to be appearing before us, as we continue to struggle to make sense of the times in which we are living. Perhaps we should beware trying to rush back to 'how things were', but rather tread lightly and carefully into the future, trusting God to make the way clear and to refresh us, and to replenish the life of this earth, our home.
Loving, generous, ever-creative God,
help us to see the new things which are springing up before us –
new opportunities, new discoveries, new ways of being.
Give us the courage to step into the future
inspired by your hope and filled with your love.
Amen
Prayers for July written by Anne Browse, MWiB President 2015–2017
Image: green shoots in a Devon field; photo by Anne Browse
Download Weekly Prayers for July 2021 here:
[wpdm_package id=16162 template="link-template-default.php"]