Bible reading Isaiah ch 35 v 1-7.
Hymn S the F 82 O lord my God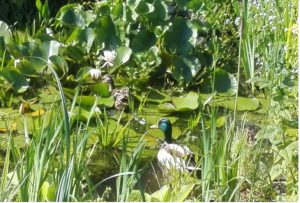 Living Water
Everlasting and Unfathomable God
Parched.
Water dropping on hot, dry sand,
slowly becoming a trickle,
ripples spreading out,
restoring the barren earth.
Sparkling crystal,
running clear and bright,
overflowing in cleansing pools
and bringing life to thirsty souls.
I lift my hands in praise
and catch the stream of love
flowing from your heart
to mine.                                            Amen