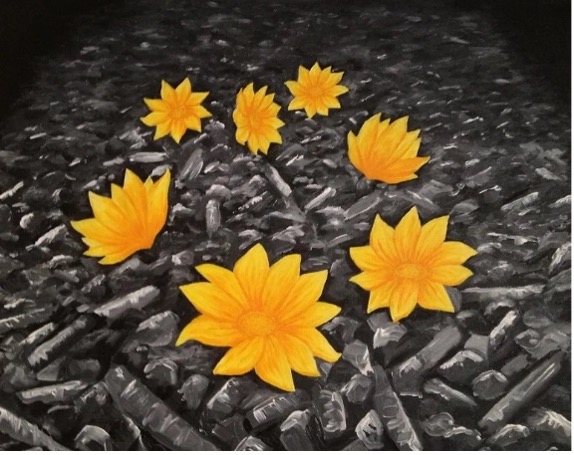 Isaiah 61: 1 – 3
The Spirit of the Sovereign Lord is on me, because the Lord has anointed me to proclaim good news to the poor.  He has sent me to bind up the broken hearted, to proclaim freedom for the captives and release from darkness for the prisoners, to proclaim the year of the Lord's favour and the day of vengeance of our God, to comfort all who mourn, and provide for those who grieve in Zion— to bestow on them a crown of beauty instead of ashes, the oil of joy instead of mourning, and a garment of praise instead of a spirit of despair.
Many of you will have experienced the utter desolation that follows the death of a loved one.  The disbelief and shock that can render us incapable of carrying out even simple tasks like getting dressed or making a cup of tea.  Someone has said that bereavement is like being parachuted into an unfamiliar country with no signs or maps to show the way.  It can be totally disorientating and exhausting.
The disciples must have been feeling like that when Jesus had been crucified.  They had hoped he would be the Messiah, the chosen one and yet it had all ended in a way none of them could have dreamed.  Isaiah reminds us God can bring comfort to those who mourn and bring beauty out of the ashes – this image of the flowers growing in the ashes symbolises that new life when all seems dead and hopeless.
Psalm 30: 5 assures us that while weeping may remain for a night, joy comes in the morning.  For these disciples their grief was turned to joy literally the next day when they discovered the risen Christ.
For us, as we suffer grief and difficulties along life's way, the weeping may last for a lot longer than a night but eventually, the waves of angry grief subside and we are able to find joy in life again and we see beauty where once there were only ashes.   The pain of losing a loved one probably never goes away completely and we are changed as a result of having loved and lost someone, but I pray that wherever you are today in your journey of grief, that you will know the comfort and peace of the risen Jesus in your heart and life.  I pray that you will begin to see the glimmers of light as the dawn breaks and that you will indeed discover the joy of the Lord to be your strength moment by moment and day by day.
Reflect
Where can you see beauty where there were once only ashes?  How can you bring that comfort to someone else today?
Prayer
Thank you Jesus that even in the darkest times of my life, you have promised that you are always with me.  Help me know the beauty of your comfort today and enable me to bring a crown of beauty to someone else amongst their ashes today.  Amen.