"In Our Father's House"
Gill Dascombe, Vice President of Conference 2014-15 and now chair of "Reflect", the Methodist Spirituality Group, was guest speaker at our recent three day "Together at Thornleigh" ,14-16 November. She focused on how we pray, taking us on a journey through an imaginary House of Prayer, starting at the "Front Door" and ending at the "Garden Gate into the World".
Gill had great images and music to augment her talks, with lots of "space" for reflection and sharing together. She also used some of her own personal writings and we were blessed with precious quiet and hallowed moments, when we just didn't want to break the silence of God's presence.
As always, our times of fellowship over meals, shared by the 36 ladies present, were as enjoyable as ever, as was our evening of musical entertainment on the first evening, followed the next night by Gill giving us a whirlwind tour of her year as VP of Conference, illustrated by great slides.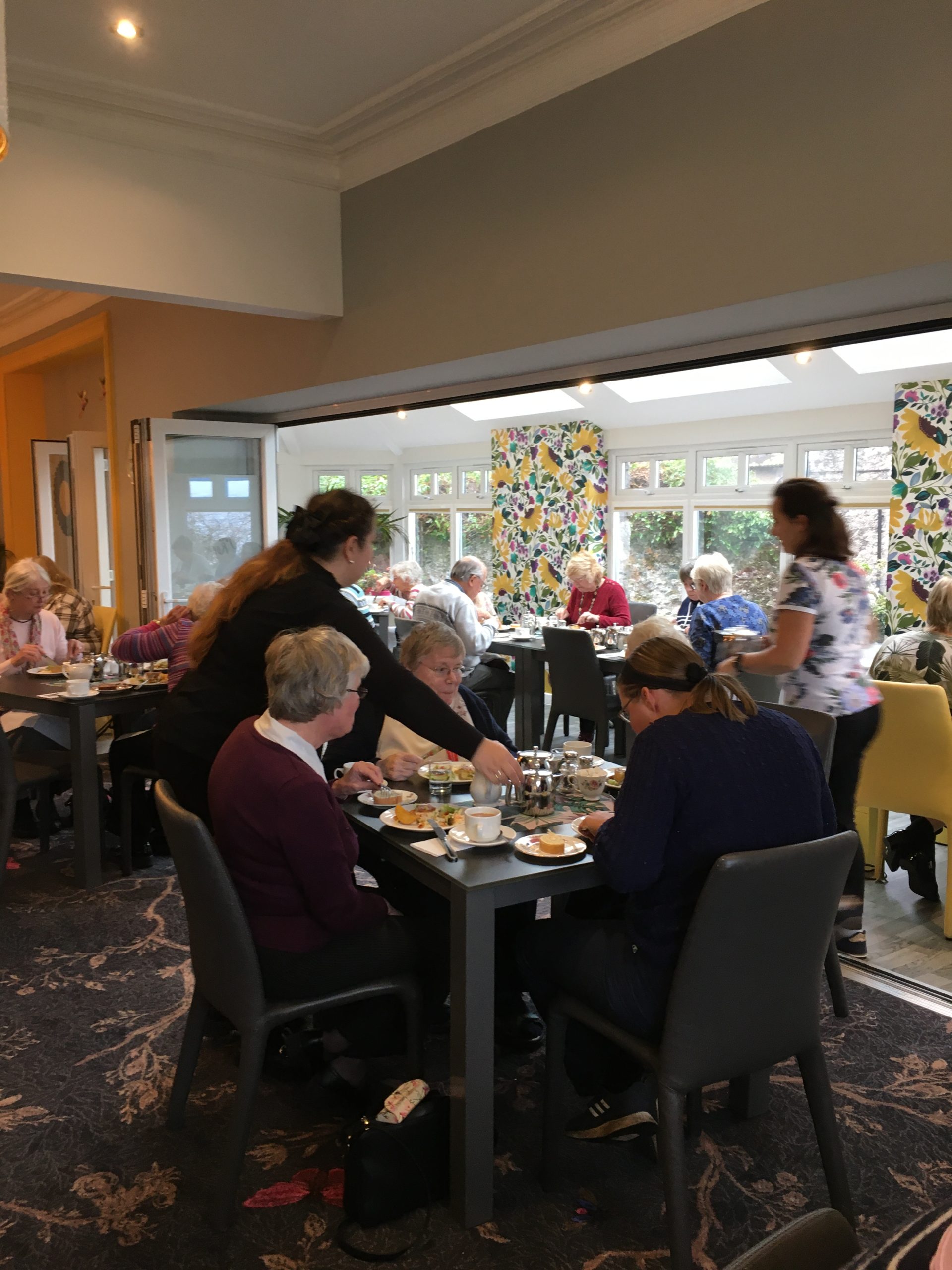 Then it was Wednesday, our final day, which started with an amazing sunrise –  a sign of blessing on our  time together? After Gill directed us through the "Garden Gate" of our imaginary House of Prayer, all present celebrated Communion, led very sensitively by Rev Jo Rand from Grange MC.
What a great time we had of blessing & refreshment, personal reflection, prayer, fun, food & fellowship in the beautiful setting of  Thornleigh, Grange -over- Sands.