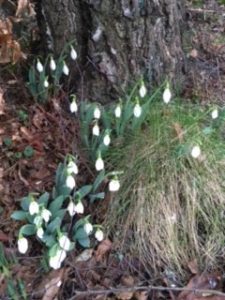 As the days begin to lengthen and the sun shines more often we can look around us and see signs of spring appearing.
This gives us a reason for hope and thanksgiving as we know we are starting to leave the dark days of winter behind us.
Dear Lord, we come into your presence now with reverence and awe.
We offer our thanksgiving for the coming of Spring and the wonder of new life that we see around us.
Give us the courage to be proactive in our care and concern for the wellbeing of our world
and also be active in our concern for those we know who are in need.
Your love is for all people and no one is beyond your embrace.
You are our Saviour who overcame death and defeated its power for ever,
in you we can find strength to live our lives in faithful obedience;
please reassure us so that we can have that power in our lives day by day.
We give you our praise and adoration.
Amen