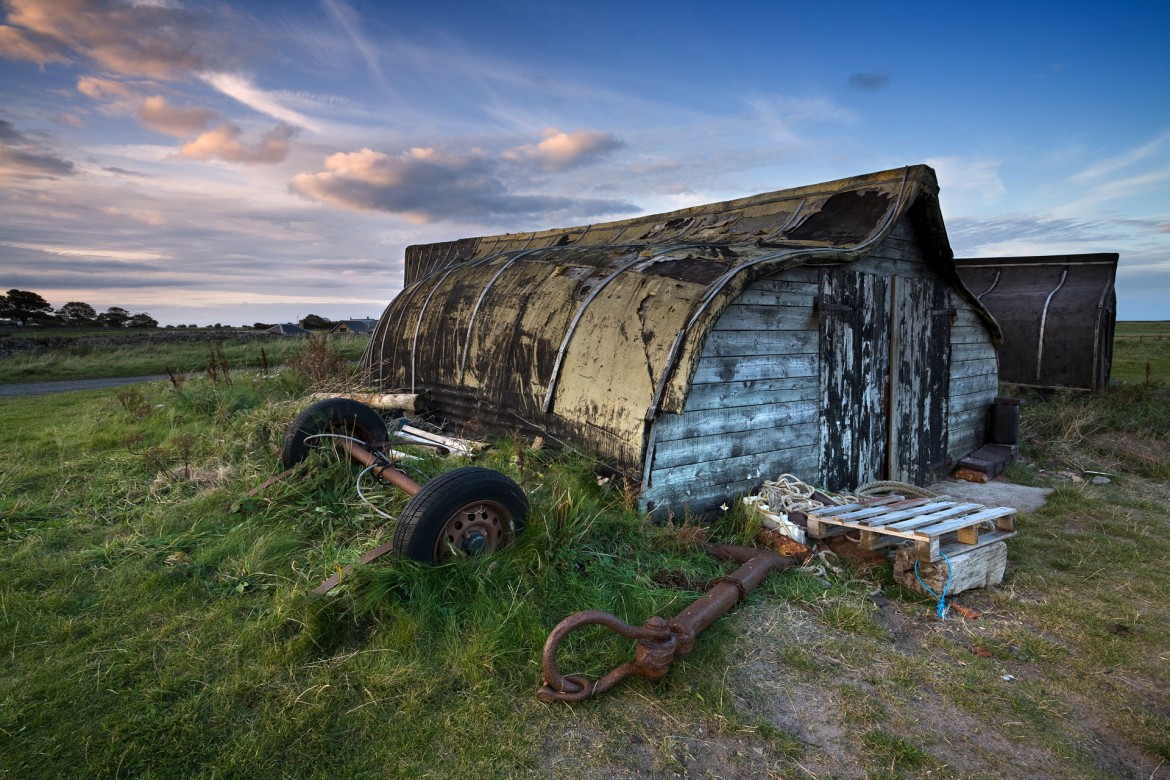 An opportunity for women sympathetic to Christian spirituality (but not necessarily having a professed faith or attachment to Methodism) to join together and travel as pilgrims from Durham to the Holy Island of Lindisfarne then to disperse from Berwick-upon-Tweed.
Dates: Monday 8th – Saturday 13th August 2016 – FULLY BOOKED
Cost: £285 (this includes B&B accommodation for 5 nights, transport within the pilgrimage route, entrance to the Priory on Lindisfarne and travel from Lindisfarne to Berwick-upon-Tweed railway station.) Pilgrims will need to arrange their own travel to Durham and from Berwick and bring sufficient money to buy lunch, dinner and drinks along the way – estimated at around £100-£130.
Requirements: A reasonable level of fitness is required. Approximately 10 miles will be walked on each of three days (Tuesday, Wednesday and Thursday) and the day on Lindisfarne will also include walking options. In addition, pilgrims will need to be able to carry in a rucksack the essential clothing, toiletries etc needed for 5 days (please read the testimonies regarding this and see notes at end for some thoughts on travelling light!)
Accommodation after the first night (university college rooms) will be in inns and small hotels and in most places will be in twin rooms, so a willingness to share is also essential. (If two people book together and are happy to share a double bed for the final two nights, please do let me know, otherwise accommodation will be in twin beds.)   Accommodation on Holy Island itself will be in a comfortable retreat centre.
Accommodation along the route and on Lindisfarne is not "grand" and walkers/casual clothing are welcomed.
Guide: The guide/chaplain for the group will be Jill Baker, a former president of Methodist Women in Britain and a Methodist Local Preacher. This will be the fifth group pilgrimage along this route led by Jill.
Prayer and worship: The pilgrimage aims to be inclusive of women with a range of spiritual commitment, experience and practice. There will be opportunities for prayer and worship together as a group or as individuals but these will not be obligatory and whilst some group members may be glad to share their stories, pray or engage in occasional group reflections, no-one will be expected to share in a way with which they are not comfortable. Particularly in Durham and on Lindisfarne, worship in local churches can be incorporated into the itinerary, but again, there is no expectation that all will attend.
A prayer from an ecumenical pilgrimage to Lindisfarne in July 2013: Almighty God, as pilgrims together we humbly ask for grace and wisdom that we may walk in the footsteps of the Northern saints, celebrating your Gospel, and reflecting your light, that the world may believe. In the name of Christ, Amen.
Additional helpful websites and publications:
Itinerary:
Monday 8th August: Arrival and orientation in Durham
Pilgrims make their own way to Durham, where accommodation will be provided in St. John's College, Durham. Rooms will be available in the college from 1pm, so you may wish to leave luggage there at that time. We gather at St. Cuthbert's shrine in the Cathedral in time for (short) prayers at 3pm, an appropriate start to our journey. The remainder of the afternoon allow time to settle in at the College and also provides an opportunity to meet other participants and to learn something of the life and work of St. Cuthbert and the spirituality of the north-eastern saints, who will play a key role in our journeying together. We will share together in a meal at a local restaurant before retiring to bed in the college. Maps of Durham City Centre can be downloaded from the "This is Durham" website. St. John's College is in the South Bailey, very close to the Cathedral.
Tuesday 9th August: Durham to Craster
After breakfast in St, John's College we will walk (approx 1 mile) to Durham railway station to catch the 10:24 train to Alnmouth (cost included) arriving shortly after 11am. We walk into Alnmouth (& buy sandwiches for lunch there) then continue on the Northumbrian Coast Path to the little fishing village of Craster, renowned for kippers! The walk is approximately 9 miles on good paths, with some walking on the beach but no steep inclines. We will stop to eat our lunch near to Boulmer and should reach Craster mid-late afternoon where there is the option of a cup of tea (at the Shoreline Café) and opportunity to see the renowned Smoke House before proceeding the final half mile to our accommodation.
In Craster we will stay at The Cottage Inn, Dunstan, where there is a wide range of evening meals on offer and packed lunches for the following day can be ordered.
Wednesday 10th August: Craster to Seahouses
Again we will follow the Northumbrian Coast Path, beginning by walking past the dramatic Dunstanburgh Castle, purchasing our picnic lunch at the golf club. On to Low Newton, where a late coffee stop at the Ship Inn affords beautiful views of the sea. Hopefully we will eat our packed lunch on the beach before reaching Beadnell from where it is about an hour's walk to Seahouses, probably again arriving there mid-late afternoon.
The total distance to be walked is again around 10 miles.
Accommodation in Seahouses will be at The Links Hotel, King Street, which is in the centre of this small but busy town and very close to the newly- refurbished Methodist Church, where, before dinner, we can share in a short communion service led by the local minister, giving an opportunity to meet with local Methodists. The Links serves a varied and reasonably priced dinner menu with extremely generous portions!
Thursday 11th August: Seahouses to Lindisfarne
Crossing to the Holy Island of Lindisfarne has to fit in with the safe travelling times for the narrow causeway which joins this tiny island to the mainland. On 11th August these times are (green=safe, red-unsafe):
These times are for the road; the Pilgrim Path (a footpath across the tidal sands, marked by poles) is only accessible from one hour after the road opening time and should be crossed as early as possible in the safe period.
We will leave The Links promptly after breakfast and walk along the sands (a beautiful stretch, taking about 45 minutes) to Bamburgh Castle, where we leave the beach and enter the small, attractive town of Bamburgh for a quick coffee and sandwich/cake to sustain our crossing. We then catch the 11:11 bus from Bamburgh to Fenwick Bridge (approx 25 minutes; cost included) where we pick up the St. Cuthbert's Way through fields and country lanes to the foreshore at Beal, arriving there around 12:45. It is traditional to cross barefoot; please see the notes below and in the pack list concerning this. The crossing takes around 90 minutes, so we should reach Holy Island by 14:30.
After arriving in Lindisfarne we may choose to begin with a coffee and snack at P ilgrim's Coffee (where coffee is roasted on site) before checking into our accommodation at the Open Gate Retreat Centre. For those who wish to, we will then have time before dinner to explore the southern part of the island, with wonderful views from the recently refurbished coastguard's watch tower. We will also have the opportunity to join in the daily rhythm of prayer and worship at various venues on Holy Island. Dinner will be at 6:30pm in the local hotel (formal dress is not expected!)
Incidentally, there are public toilets at many points along the route between Alnmouth and Lindisfarne – and I have tested most of them! Time will always be allowed to make sure everyone is comfortable!
Friday 12th August: Lindisfarne
A full day on the Holy Island of Lindisfarne will be a wonderful opportunity to allow ourselves space to think and reflect – sometimes in solitude, sometimes as a group, sometimes engaging with those who live or work on the island. The island is often described as a "thin place" where heaven comes close to earth, and I hope and pray this will be the experience of everyone in the group. The population of the island is only around 130, with an additional 100 beds for tourists/pilgrims, so when the causeway is closed, it feels particularly intimate.
| | | |
| --- | --- | --- |
| Causeway opening times 12th August: 12:15 until 21:05 | 21:05 until 00:40 (Sat) | 00:40 (Sat) until 09:45 (Sat) |
We will visit Lindisfarne Priory when it opens at 10am. Once we have visited initially as a group, individuals may return any time until the Priory closes at 6pm. (If you are a member of English Heritage or its partner organisations do bring your membership card but the admission charge is included in the pilgrimage cost.) There will also be time for individual exploration of various places of interest in and around the village. Group options later in the day will include a walk around the more secluded parts of the island and walking out to the tiny uninhabited islet, St. Cuthbert's Island (which can only be accessed during the middle part of the safe crossing time), probably in the early evening. Self-guided walk routes are also available on the island, and some may prefer to do their own thing, or to attend worship at different places around the village.
Lindisfarne Castle is a National Trust property, so NT members hoping to visit (or use the loo there!) should bring their membership cards. Sandwiches or snack lunches can be found at several places on the island. In the evening we will again share in a meal together at a local hotel before our evening reflections.
Saturday 13th August: Lindisfarne to Berwick-upon-Tweed to home
| | | |
| --- | --- | --- |
| Causeway opening times Saturday 13th August: 00:40 until 09:45 | 09:45 until 13:15 | 13:15 until 22:10 |
Lindisfarne has, for centuries, been a place of pilgrimage, but also a centre for mission. Our pilgrimage ends, therefore, not in the beautiful seclusion of this lovely island, but at the busy town centre railway station in Berwick-upon-Tweed. Depending on the length of your journey home, there will be two options for departing Lindisfarne, because of the causeway opening times. Those who need to leave before the causeway closes will depart by pre-booked taxi around 9am. Others may prefer to enjoy more of the delights of Holy Island, before leaving by pre-booked taxi at 2pm. The cost of the taxi is included in the overall price. The taxis will take us to Berwick-upon-Tweed station, where we will reflect on our "re-entry" into the demands of life and will then disperse from Berwick station, another good location for trains both south and north. The drive to Berwick is approximately half an hour; packing and unpacking people and luggage always takes a little time, and we will have a short reflection in Berwick before dispersing. To be absolutely safe, therefore, trains home should not be booked to depart from Berwick before 10:30am for early departures or 3:30pm for later departures.
Thoughts on travelling light (please take note; a heavy pack is not needed and can spoil the experience.)
I have now walked the route in January, March and August, including a day of relentless rain in August 2015! We have always had some sunshine, but it can still be cold and the NE coast is generally windy! Thermal base layers (top and bottom) were invaluable in March and January, being very light to carry. I didn't use them in August, but would still advise lightweight thin layers (and checking the forecast!)
Waterproofs are essential at any time of year, preferably reasonably lightweight but effective. Several firms (e.g. Rohan) produce very comfortable walking trousers which are also waterproof – at a price!
The mountain boots I wore in March 2014 were stronger than needed and, being very heavy, made my legs ache. Since then I have worn Gore-tex Hotter walking shoes which have been ideal. The paths are all good, although, if the weather has been wet, it may be muddy in places, but never deep mud.
In August I carried flat sandals to change into in evenings and would advise some sort of spare footwear. If we are able to cross by the Pilgrim path, as I hope, but you do not wish to do this barefoot, something which can cope with mud/easily washable would be good (I have used wet suit bootees in cold )
A comfortable rucksack with a waterproof cover is also essential. Those with straps at the hips make a big difference in helping to spread the load. Make sure you can carry your pack comfortably.
In general we wore the same clothes for walking most days. There is no need for a vast wardrobe!
Jeans are not recommended – they are heavy to carry and become unmanageable if
There is no launderette on the route, but the places we stay will dry clothes for us if necessary. We washed out underwear as needed en
No-one expects a group of pilgrims to dress for dinner or for worship, but a shower and a change of clothes in the evenings is very restorative!
All accommodation provided at least towels and soap. Travel size toiletries are easily available from chemists.
Reading/writing material is more difficult. Several pilgrims have used Kindles. Once on Holy Island there are many book shops and there is no further carrying of the pack from that point
I found a "bum-bag" preferable to a handbag, giving easy access to phone, glasses, tissues, purse
Basic first aid equipment is a good idea, including plasters, pain killers and a remedy for stomach upsets, although we are never far from Again, we can confer and spread the load.
A more detailed pack list will be provided when places in the group are confirmed.
Download itinerary and booking form as pdf:
[wpdm_package id=7985 template="56b4db03981a4″]