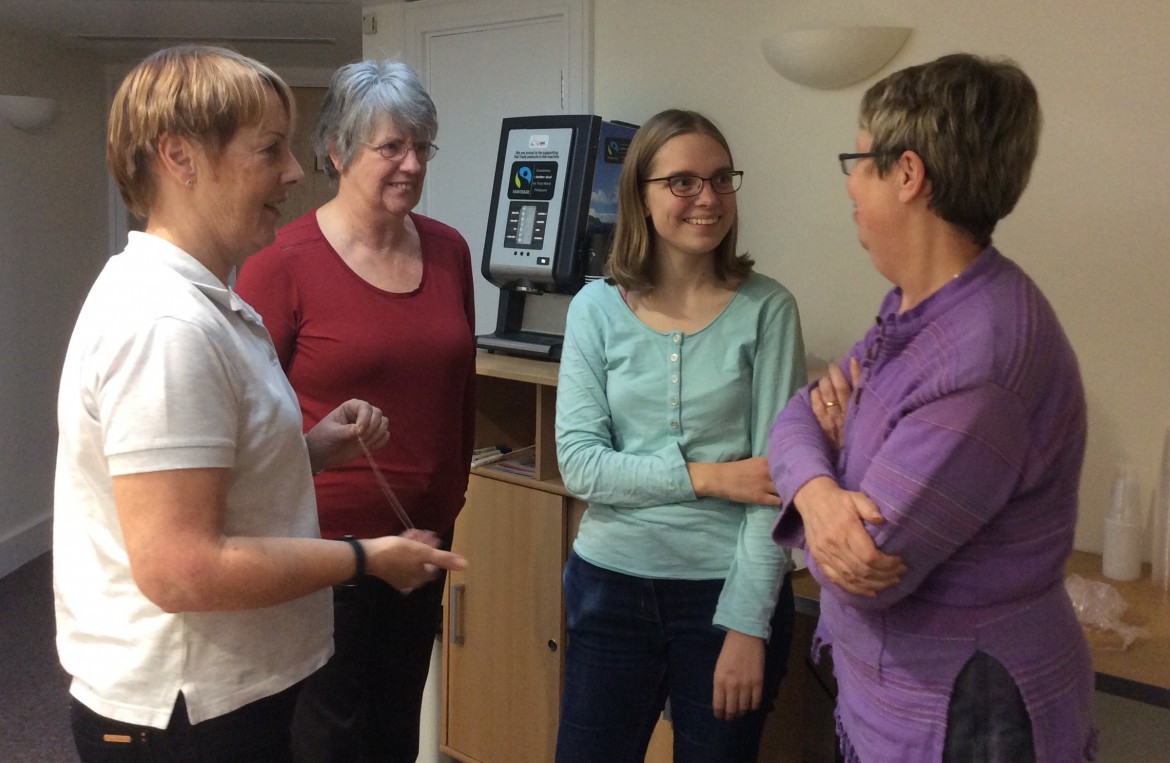 A group of us met yesterday to continue planning for the Swanwick weekend in April. Places are almost all taken, although there are still free district places and bursaries available. We have extended the date for applications for these until 31 January 2016 and hope that this will enable some women to attend, perhaps for the first time. We will close bookings this year on 15 March 2016, although it is likely that all places will have been filled well before that date.
The photo shows Gillian, Alison, Hannah and Chris during our well-earned break for lunch. Gillian was showing a sample MWiB pendant to the others. She had been at Methodist Church House on Thursday for the Finance Task Group.
We are grateful to all those women who give up so much time, voluntarily, for the work of MWiB. Thank you on behalf of all those who benefit from your efforts.