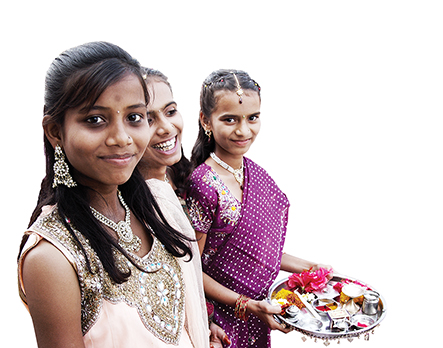 A series of 6 Lent reflections, one for each Sunday in Lent from 14 February to Palm Sunday on 20 March, is now available to download from the website.  They may be used privately, shared in church publications and websites, and used in large or small meetings and acts of worship. We ask only that the source of the material is acknowledged. The authors are either members of the Task Group who prepared this year's service or a sometime Connexional president of Methodist Women in Britain.
It is hoped that the reflections will help people prepare for Easter and the Easter Offering service, as they learn more about the Church of North India (CNI) members and the issues they face.
All of them include prayers from the CNI synod held in October 2014, which chillingly articulate the stark situation experienced by almost all the members. The first 5 reflections include prayers taken verbatim from the Opening Worship, with "voices" speaking on behalf of Dalits, Adivasis, children, women and tribal peoples.