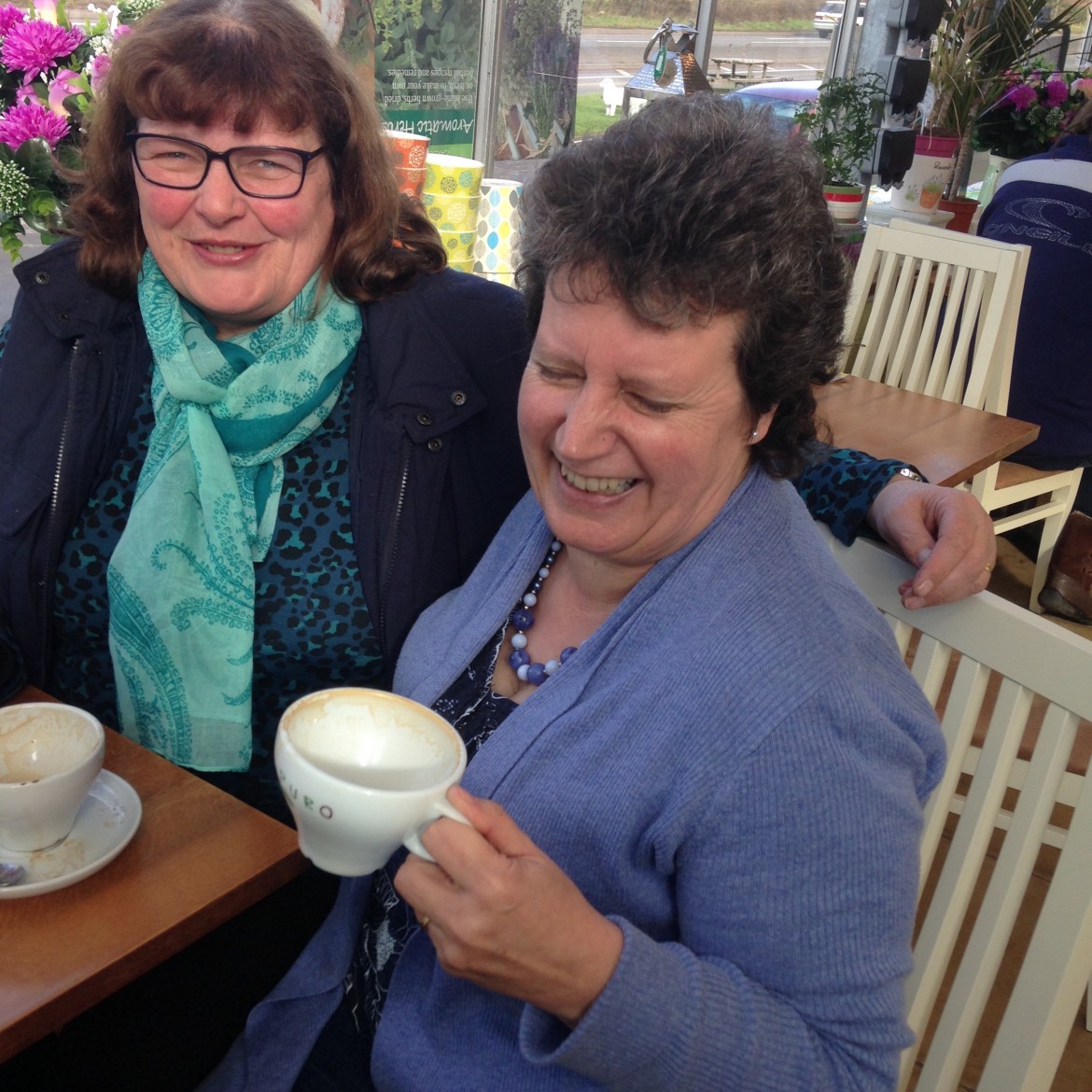 Carole and I met in our local garden centre coffee shop yesterday.  We are members of the same church, we see each other regularly at village and community events, and yet we hardly ever get time to really talk.  So we put a date in the diary and exchanged stories over lunch.  Rachael, a friend who works in the café, was persuaded to take photos, and even though she took plenty, there was not one where both of us looked reasonable!  So I have chosen this one, where Carole's smile is mischievous and I am struggling to control laughter.  Summed up our morning quite aptly.
Our newest Methodist collection of hymns, Singing the Faith, contains a rich selection of hymns and songs in the section 'Human Life and Relationships'.  'Thanks for friends who keep on loving' (Singing the Faith 619) has become a firm favourite with many.  Where would we be without friends, who stand by us through thick and thin, who weep when we are weeping and laugh when we are laughing?
I thank God for my friends, especially the ones with whom I share the hard times as well as the lighter moments.  After Forum this last weekend I am thanking God, too, for more recent friendships which I would not have known, had it not been for this MWiB adventure which has brought our paths together.