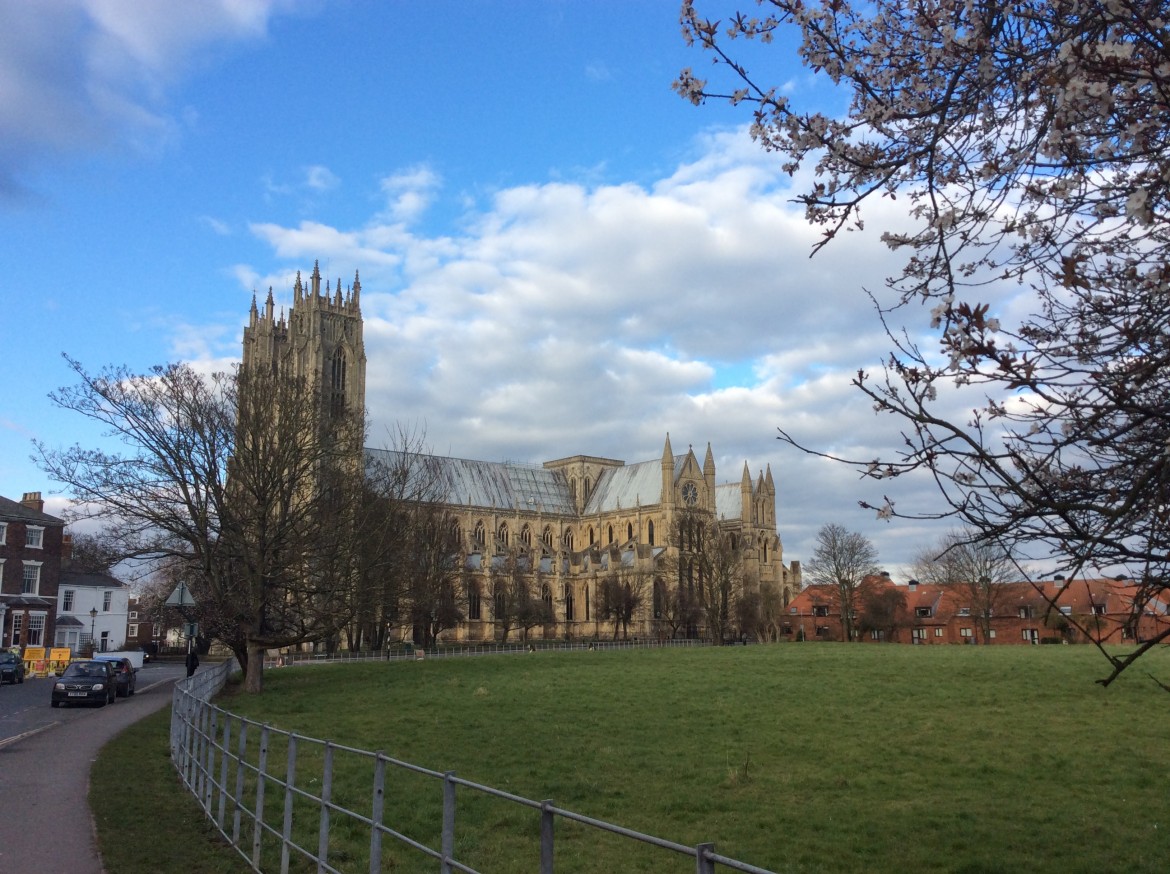 Yesterday was spent mostly on a train, as I travelled up to Beverley to stay with John and Elaine Turner in readiness for the York and Hull District MWiB Conference at Cober Hill, Scarborough.  When I arrived in the afternoon they took me to see the Minster.  It was good to see my destination in daylight – so often I arrive late at night and hardly get to see the new places I am visiting as part of my MWiB tour of the country!
Yesterday evening we went to Toll Gavel United Church to see Crosslight, the Riding Lights Passion Play for Lent, which was a moving and thought-provoking production.  I am only sorry that I will not be able to see it again in Exeter on 8 March, as I shall be heading up to Preston for the Lancashire District Day.  If you are interested in details of the UK tour you can follow this link to see if there is a performance in your area.
I hope to blog from Cober Hill tomorrow, Internet access permitting!