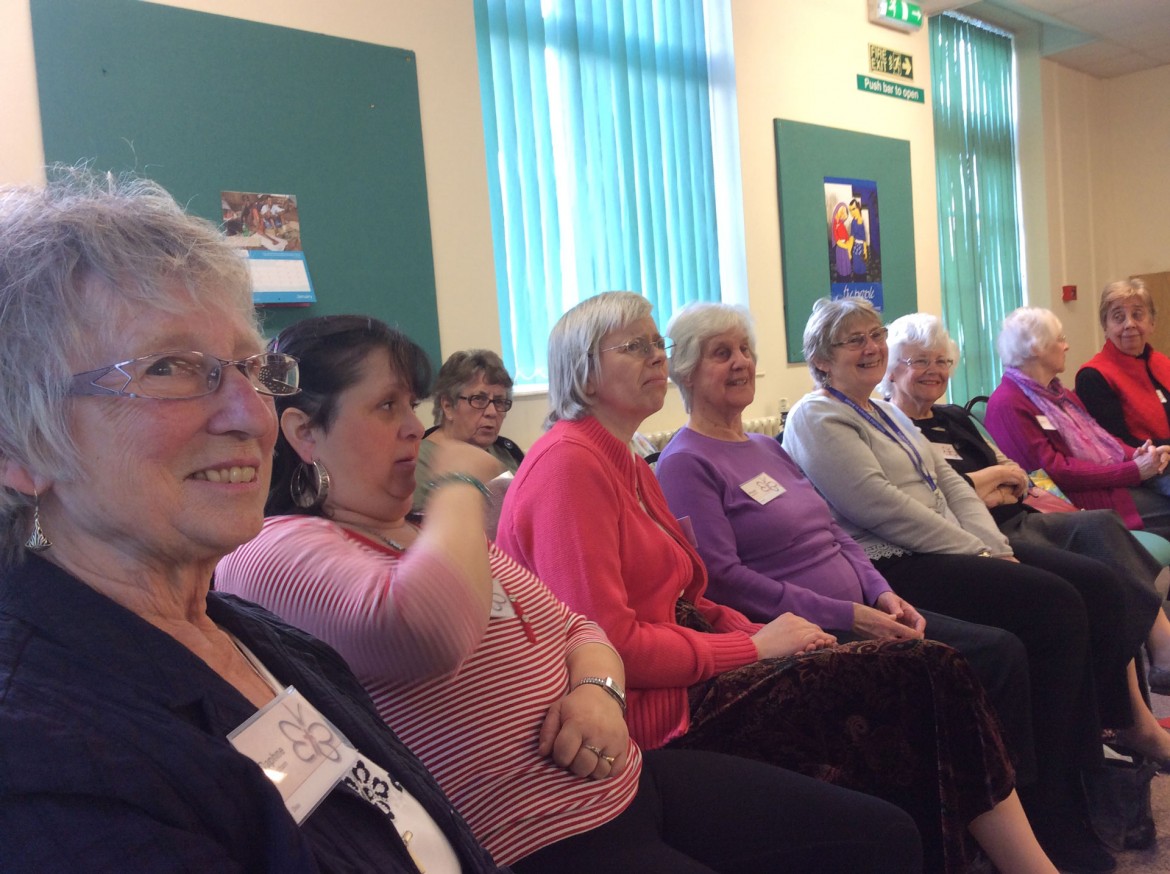 Is it really five days since I last blogged?  Sometimes posting the blog is difficult when I am away from home, so tonight I am on catch up.
Last weekend was very special as I joined the East Anglia District for their residential.  The photo shows some of the group on Sunday morning, and reminds me of the fellowship and friendship shared over those two days.
Daffodil Day at Methodist Central Hall Westminster was a memorable experience and clearly a highlight of the year for many of the people who came.  Photos may be viewed on the MCHW website here http://methodist-central-hall.org.uk/daffodil-day-2016-photos/
Today I have shared stories with the women of the Lancashire District and have travelled home to Devon to unpack, turn around the washing and repack for the coming weekend with the women of the South East District.  Never a dull moment!
Love and blessings as we approach Holy Week.