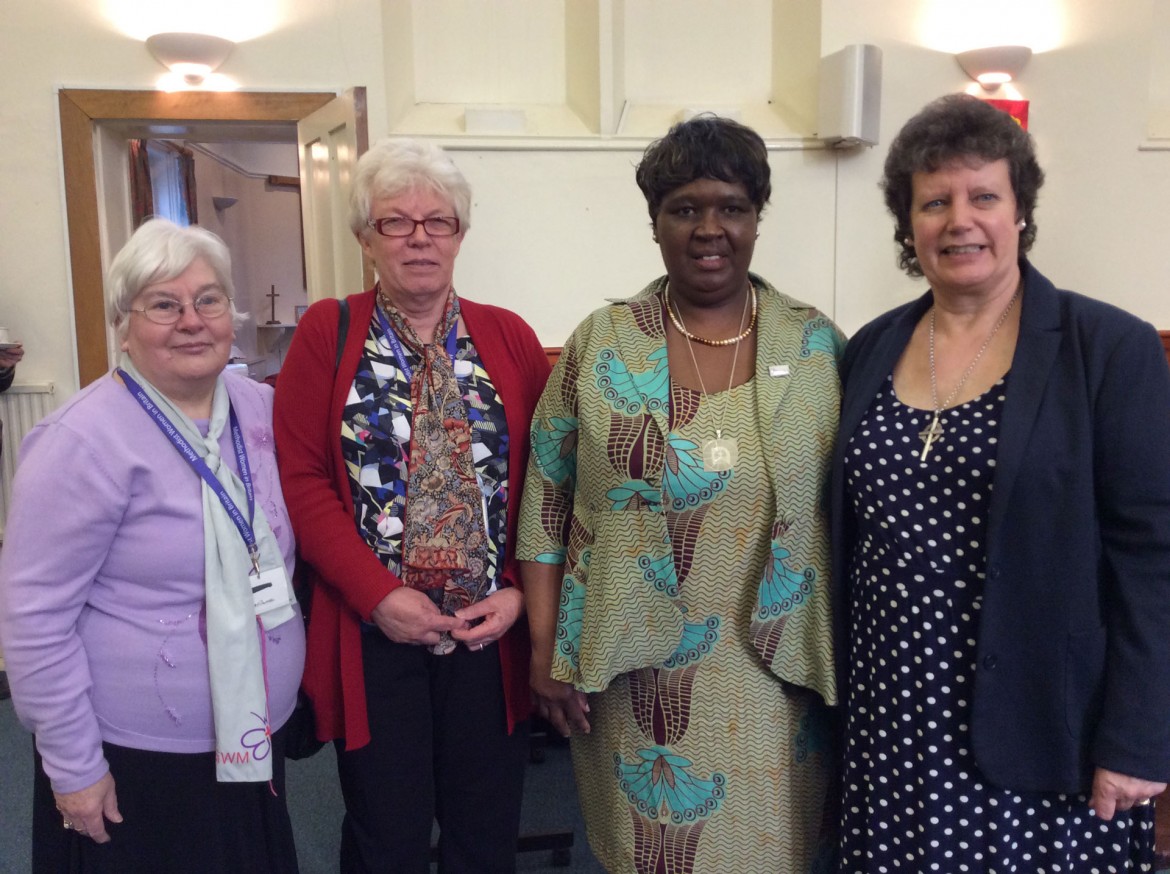 I have been wonderfully hosted by Lynne and Hugh here in Hildenborough over this weekend.  Yesterday morning Lynne drove us across to Farnham where we joined the women of the South East District for the day.  It was a particular privilege to be invited to commission Annah Mwadiwa as the new District President.  This photo shows Carol Jewell, the South East District Forum rep, Marjory Dobson, the treasurer (and also a wonderfully talented pianist) and Annah.
It was good to have many of Annah's friends join us for her induction and to lead us in exuberant sung worship.  I enjoyed meeting old friends and making new ones during the course of the day.  This morning I shall worship with Lynne and Hugh here in Hildenborough before setting off again on my travels to join the women of the Notts and Derby District at Willersley Castle.
This is my first blog post on the new website!  I hope you are managing to find your way round it and enjoying the fresh design and layout.