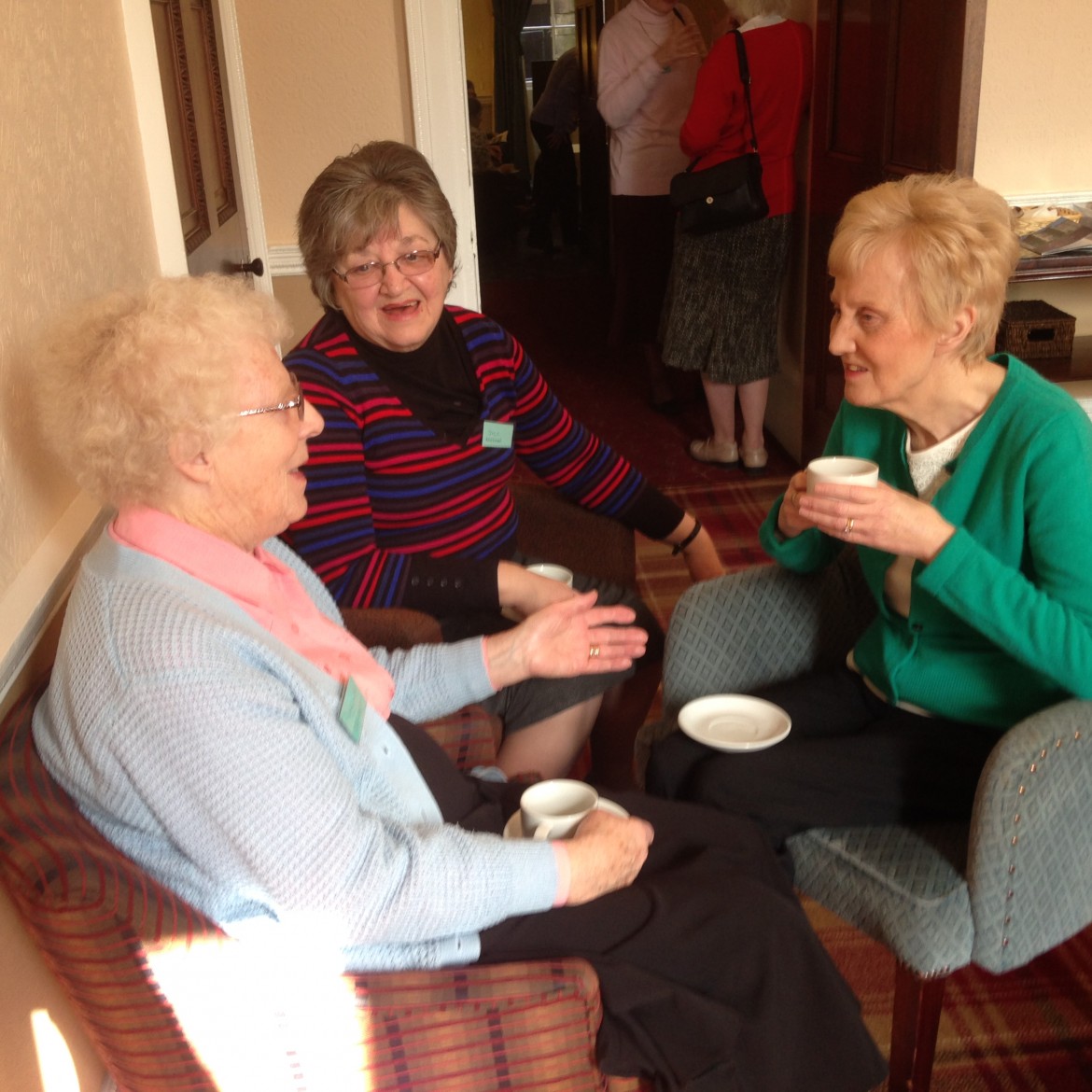 The weather yesterday allowed visitors to Willersley Castle to spend time outside in the beautiful grounds.  It was rather cold, but the sun was out.  Once again, stories were shared and miles spanned as we talked about local situations and heard tales from the German Methodist Church.
It was good also to receive news of other Districts holding their MWiB events whilst we have been meeting here.  Yesterday afternoon we were able to project a photo of Rosalie, from this district but now living in the Bristol District, which came to us via Facebook.  The wonders of technology.
The photo above shows a group here chatting over coffee.
We have closed each day here at Willersley with the hymn which many of us sang recently at our World Day of Prayer services, and we have sung it in English or in German.  We have also learned a simple German hymn based on Psalm 103: Praise the Lord, my soul, praise his holy name. Praise the Lord, my soul and forget not all his benefits.
Lobe den Herrn, meine Seele, und seinen heiligen Namen!
Was er dir Gutes getan hat, Seele, vergiss es nicht, Amen.
Lobe, lobe den Herrn, lobe den Herrn, meine Seele!
Lobe, lobe den Herrn, lobe den Herrn, meine Seele!