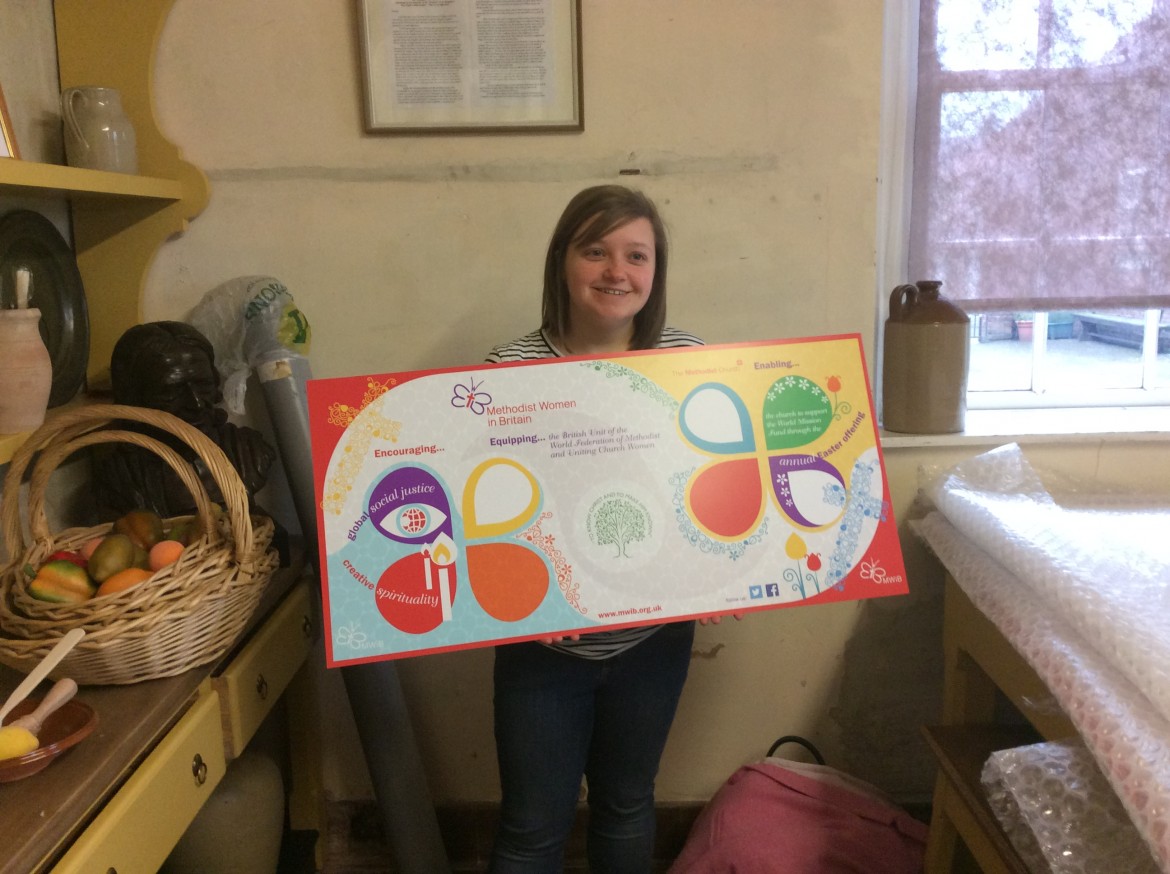 After a slightly longer train journey than expected, with cancellations and delays at Birmingham, I arrived back in Devon at 10.30 last night.
I was glad to be able to go to Epworth Old Rectory to see the MWiB exhibition this weekend.  Sarah has completed an excellent piece of work on our behalf since we appointed her as our researcher and interpreter in January 2015.  This week I shall post more photos of different aspects of the exhibition so that you can see her work.  This photo was taken on Friday evening as the final panels were put into position.
This morning I am looking forward to being back with my own church family at our ecumenical all age Palm Sunday breakfast in the village hall.  I have been away for eight days and it will be good to see friends here.  I have been grateful for warm hospitality on my travels.  I will reflect on the places I have stayed and the people who have welcomed me into their homes as I unpack the suitcase and put it away for a couple of weeks now.