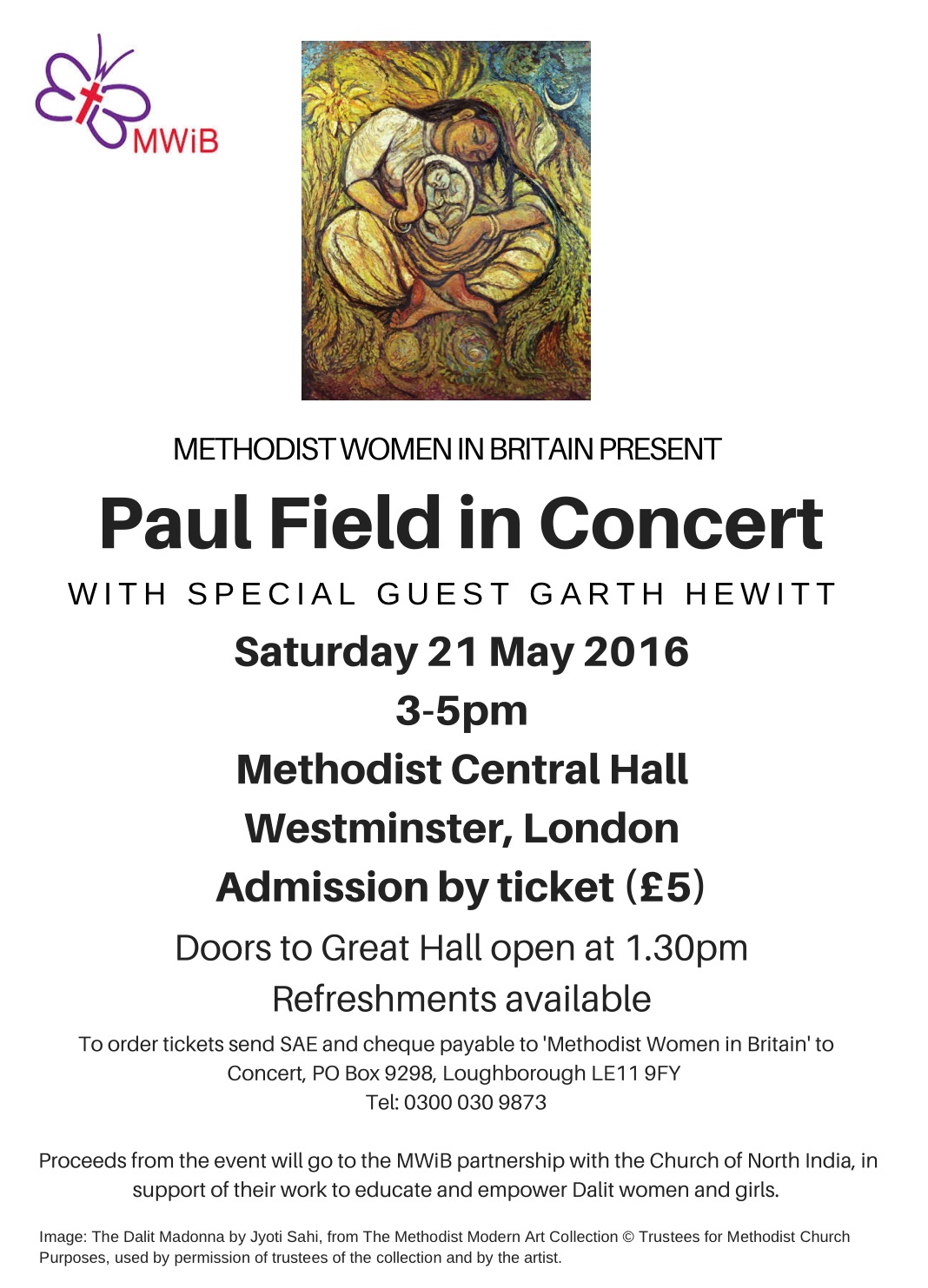 When I worked full time in education I would frequently wake in the early hours with a child or a forthcoming event on my mind.  I thought those days were behind me, but currently I dream about the Swanwick weekend and – you guessed it – the Paul Field concert.  These events are often uppermost in my thoughts when I wake, and sometimes they wake me far earlier than I would want!
A wise friend has told me firmly to "give the Paul Field concert to God", which I am trying hard to do, but I shall be glad when a few more people have bought their tickets for Saturday 21 May!  Here is the poster again, with details of how to obtain tickets.  Alternatively you can buy them via the MWiB website, for a surcharge which saves you all the fuss of stamped addressed envelopes!
We expect to have two women from the Church of North India as guests at the concert.  It would be lovely to see many of you there, too, with your friends and family, as we bring to its culmination the five-year MWiB campaign to support Dalit women and children.