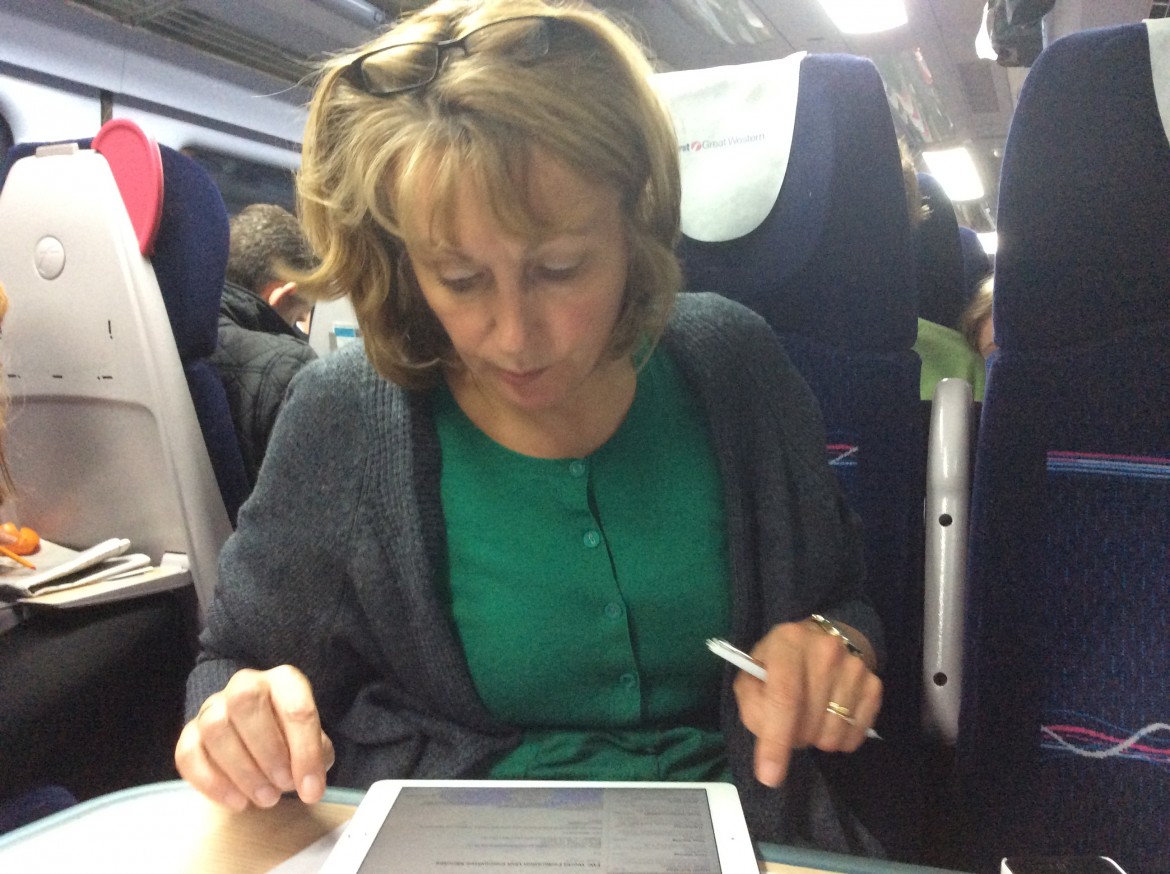 I became wary of reading anything in the press or on social media before noon today, as I was not sure whether to take it seriously or not!  Ken got up this morning, looked out of the window and said, "I didn't realise that snow was forecast".  I dutifully got up to look, said, "It's only frost" and got back into bed.  It was only later that today's date dawned on me!
The story that follows is quite true.  Carolyn and I travelled back together from London to Devon after the MWiB executive meeting last night.  We chatted for a while and then settled quietly to catch up with our emails, as you can see from the photo I took just after Reading.
At Newbury we became aware that a Hungarian woman had boarded our train by mistake, and so we invited her to sit with us while the young ticket collector went away to try to work out how she would be able to get back from Taunton to Hungerford!  The distressed woman spoke almost no English, so Carolyn and I used the Internet to attempt to find her a route back, an online translation facility to reassure her that it would all be sorted out and pencilled diagrams of the train journey and times.  I spoke on her mobile phone with her Hungarian friend (waiting for her in Hungerford) to explain what was happening.  Fortunately the friend spoke English!
The outcome was that the ticket collector organised assisted travel at Taunton, a seat in first class to Swindon, and a taxi to take her on to Hungerford!
The kindness of strangers.  Leanne, ticket collector on the 19.03 from Paddington, you were a star!  Congratulations to GWR for going the extra mile.