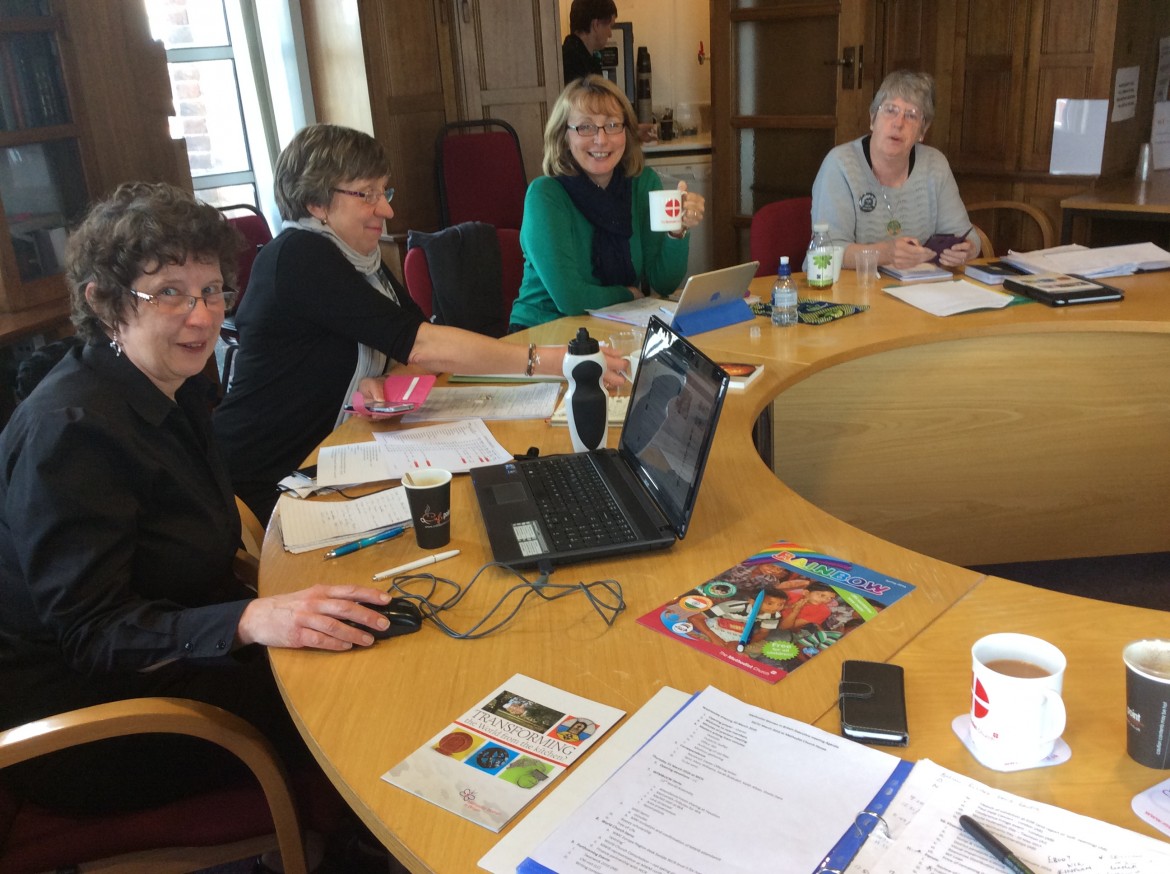 I wrote a little about the MWiB executive meeting earlier in the week.  If you look carefully at this photo, taken during our afternoon break on Thursday, you will see a window.  That may not sound particularly unusual, except that we often meet in the Greet Room at Methodist Church House, down in the basement with no natural light at all.  When we meet there our energy is often sapped as we move into the afternoon session.  This time, up on the seventh floor, we all seemed to keep going just a little bit more easily than usual.
Many of us feel invigorated by the advent of longer days and lighter evenings.  Some people, we know, are unable to function well when they are deprived of sunlight.  Our meeting was made more pleasant, and I believe more efficient, simply by the presence of light.
Jesus described himself as the light of the world, promising that whoever followed him would never walk in darkness, but would have the light of life.