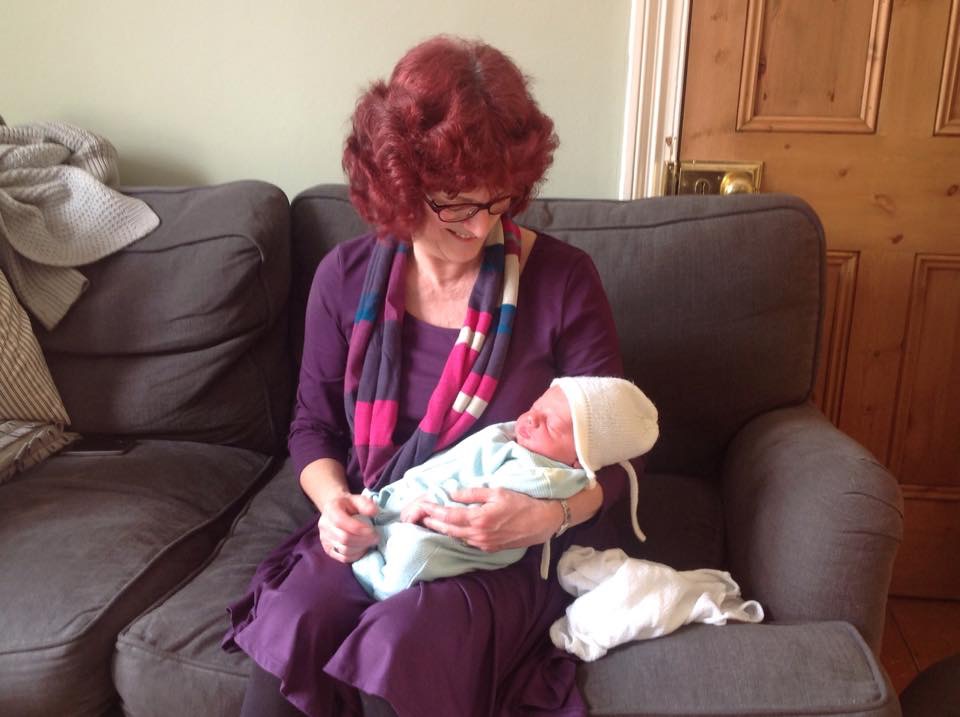 As many of you will know, next weekend sees the annual MWiB gathering at Swanwick, where our speaker will be Dr Jill Barber, Vice President of this year's Methodist Conference. I was about to email Jill this morning, to enquire as to whether there was any news of her expected grandchild, when this beautiful photo appeared on my Facebook news feed! We send our love and congratulations to the family, and I breathe a sigh of relief that Jill should now be able to speak to us without an eye constantly on her mobile phone!
People often comment that as one life begins, another ends. Yesterday we received the sad news of the death of Leanne Nakanishi, Secretary to the California-Pacific Methodist Conference. Some of us have prayed for her as she has battled cancer over recent months and we had hoped to meet her in Houston this summer.
On days like today, as we hold both celebrating and grieving families in our thoughts and prayers, my mind often goes to these words, found in Singing the Faith 611:
I will weep when you are weeping; when you laugh I'll laugh with you;  I will share your joy and sorrow, till we've seen this journey through.