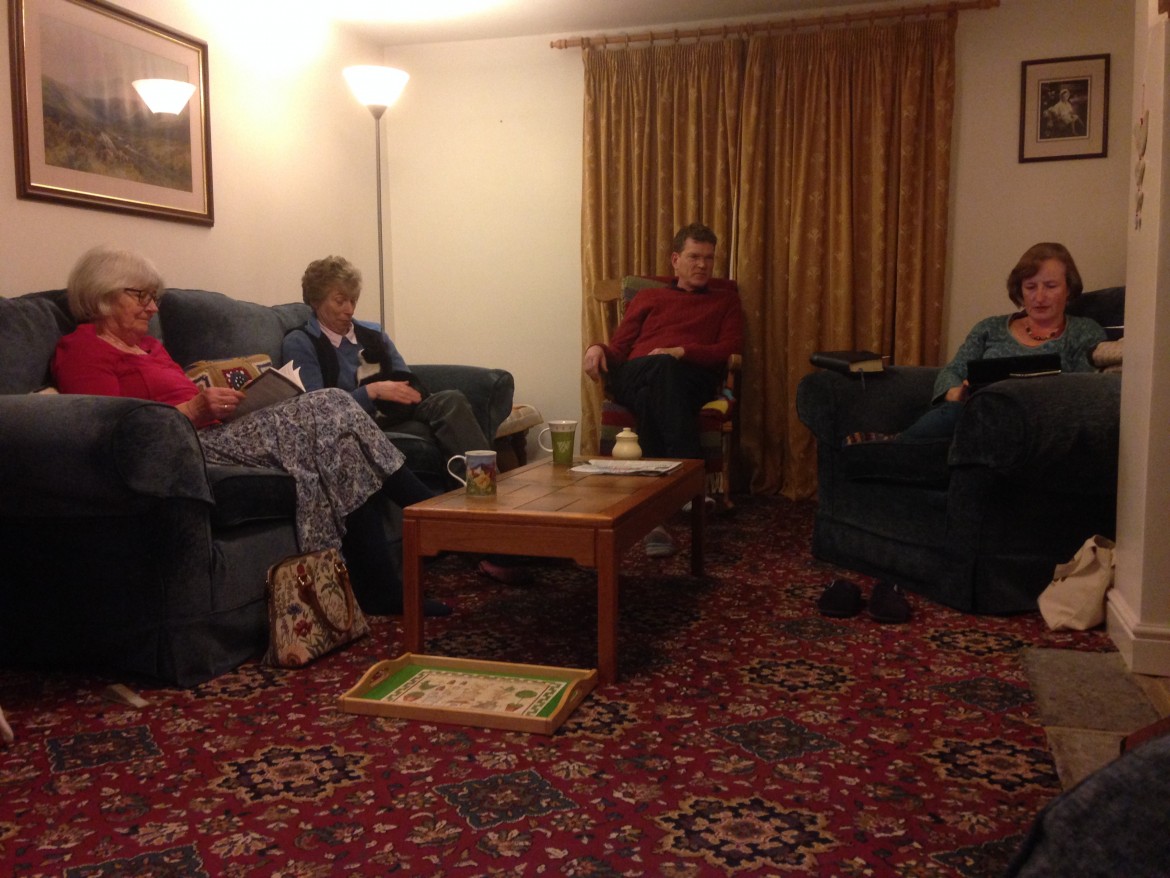 I have written before about how important my Wednesday night house group is to me.  Last night there were just six of us, and a cat!  Here are four of our group, towards the end of the evening, empty mugs on the coffee table – we always begin with mugs of tea! Hazel is sharing a book she has come across this week which might be helpful to us as a group. Margaret is enjoying the company of the cat on her lap. Rob has, as is often the case, been to find a bit of Adrian Plass to add to our musing and to keep us grounded. Jane is checking the diary to see what we are doing over the next few weeks.
Last night we pondered yet again the story of doubting Thomas, wondering if 'questioning Thomas' would have been a better and kinder label to tag him with for posterity?  We expressed our joys and concerns to each other and to God, as we exchanged news and prayed.  We prayed for people nearing the end of life, and for their families; for those battling cancer and appearing to be losing the fight; for a family trying desperately to make sense of the suicide of their precious teenage son and finding no answers.  We also gave thanks for the beauty of spring; for two sunny days in a row; for the joy of family gatherings and celebrations; for our friendship.
At one point, in the middle of the evening, someone expressed anger about seemingly unnecessary and undeserved suffering.  For what felt like a very long time the group fell silent, and we held that silence.  No one spoke; no one tried to make a comment to end the silence; eventually, somehow, conversation resumed.
I head off to the Swanwick weekend today and look forward to seeing many of you there.  I am grateful that as we are up in Derbyshire, my friends down here in Devon will be praying for us.  Thanks for friends who keep on loving… (Singing the Faith 619)