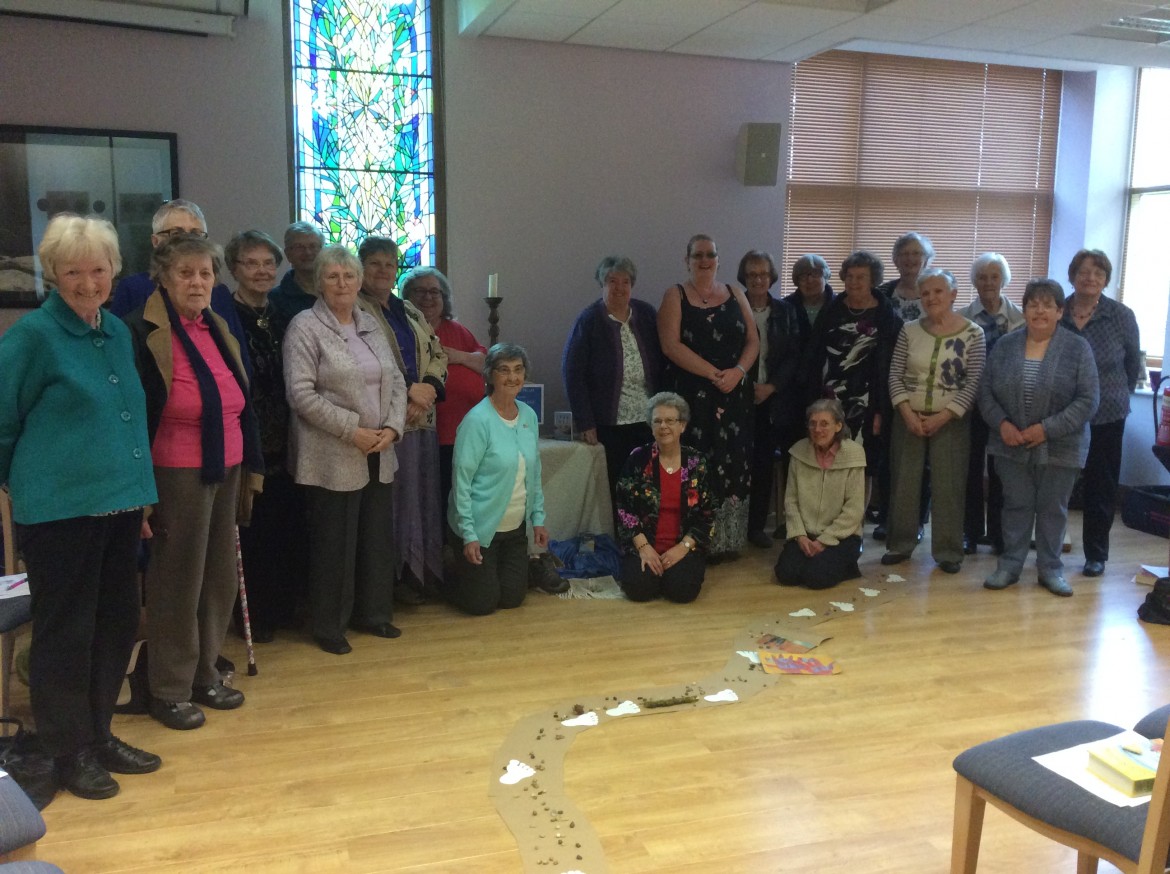 I had the privilege on Thursday of being invited to lead a circuit quiet day at Purley Chase Centre in Warwickshire.  I am torn between posting a photo of the bluebells which covered the grounds around the centre or the group of women with whom I shared the day.  I have decided to save the bluebells for another day!
A quiet day was a different experience from the other days which I have led as I have travelled around the Connexion this year.  A quiet day is, well, quiet!  And yet even over the course of one day, over the meal table and over tea and coffee breaks, stories were shared.
Some stories were of course shared only with God, as we read and reflected; as we walked and wondered; as we pondered and prayed.  We centred our day on the post-resurrection story of Emmaus.  Jesus walked, unrecognised, alongside two of the bemused and dejected disciples and asked them what they were talking about.  His question elicited a response and they shared their dashed hopes with this stranger.
I wonder what you might share in answer to the same question?