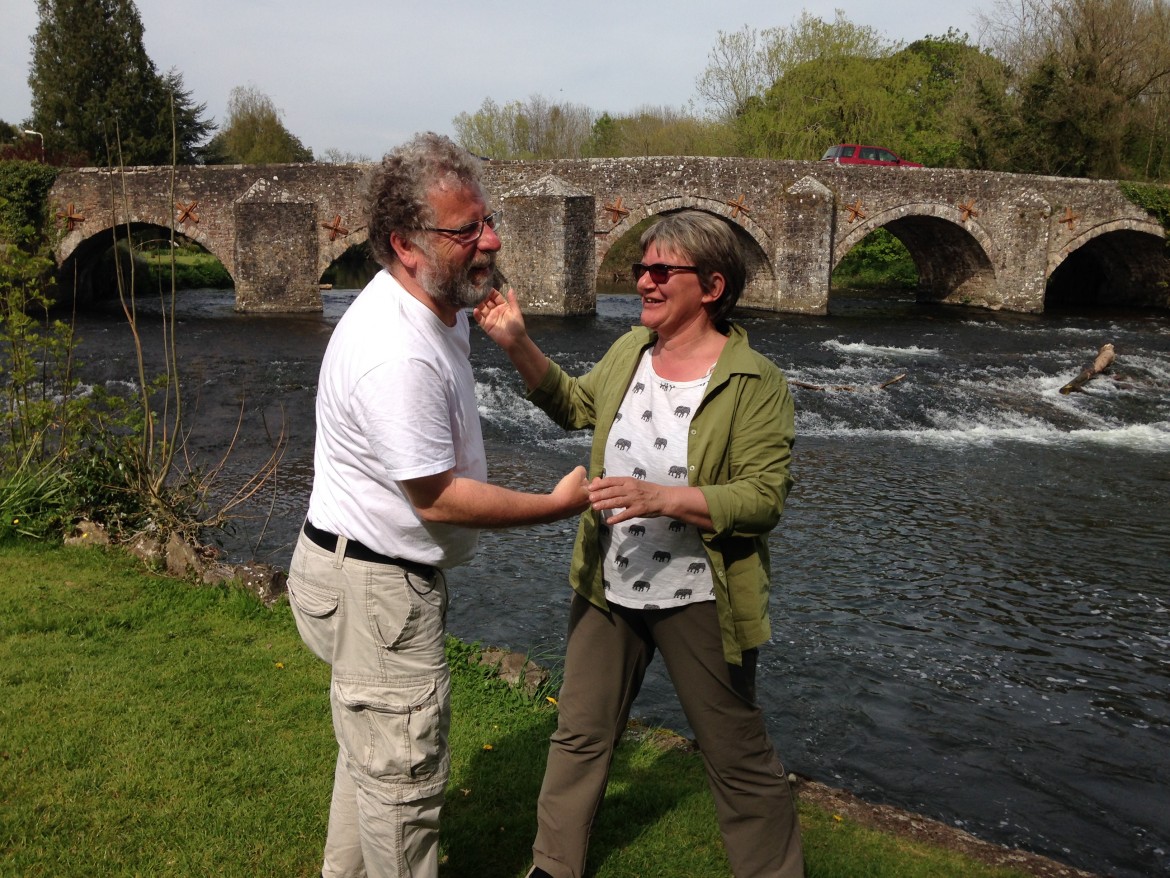 The last two days have been delightful, with Thomas and Claudia staying here at the end of their holiday in England. This morning we breakfasted at six thirty, so that they could be on the road to Dover by seven.
Yesterday morning they took themselves off to walk the Grand Western Canal to Tiverton, where I met them with a picnic lunch. We then drove to Bickleigh, one of my favourite places to show visitors. It offers a choice of two pubs and a bistro, and a bridge over the river which might perhaps have inspired Simon and Garfunkel. Whether it did of not, it is still a good place for photos and we even saw the heron, stalking the fast flowing waters for fish.
I took this photo just before Thomas and Claudia had posed properly! We ended the day back at home with a traditional British meal of roast beef and Yorkshire puddings – and I introduced them to parsnips, which Claudia had seen in the market in Germany, but never eaten!
Auf Wiedersehen! Gute Reise!