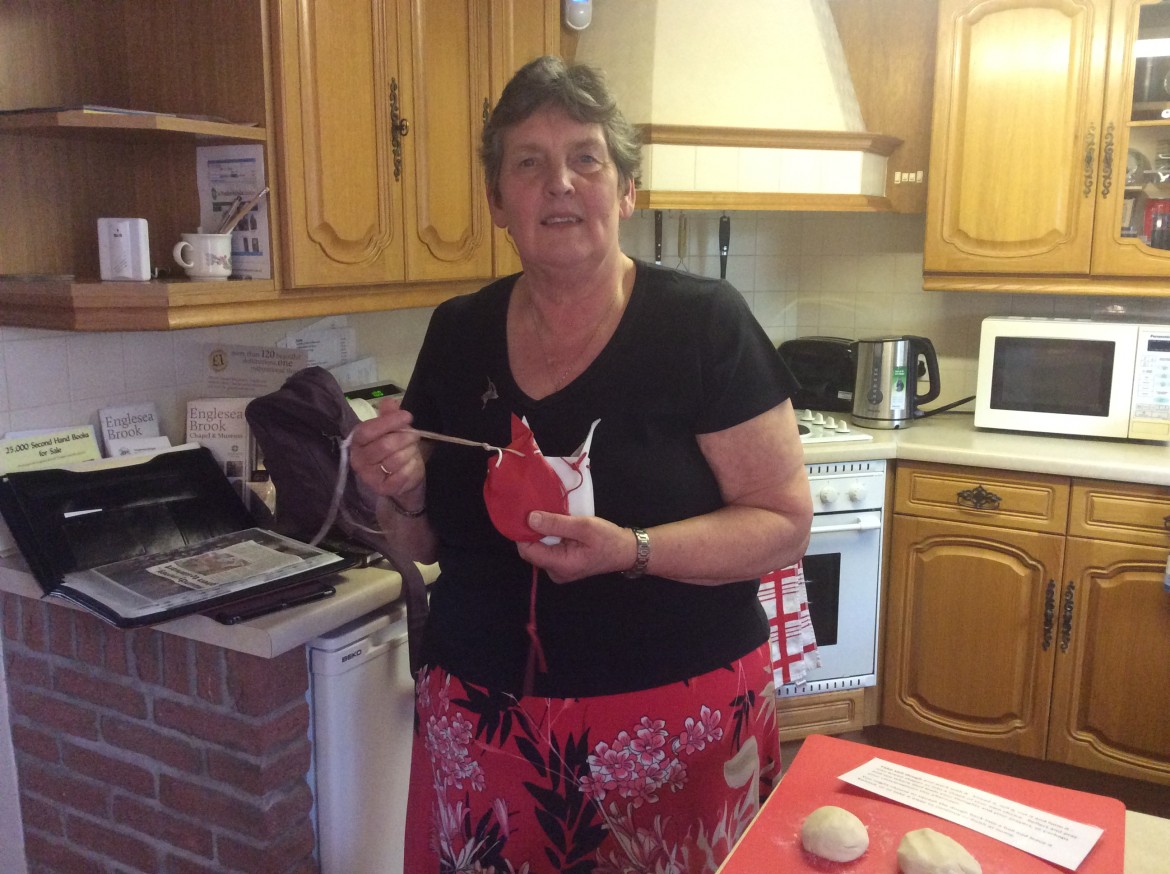 Today I have at last visited Englesea Brook, where I led a quiet day. We explored the story of the disciples on the road to Emmaus and spent much of the day quietly walking, thinking, reading and praying.
It was again a joy to meet women with such stories to tell, which were shared especially over coffee and lunch and tea breaks. One of these women was Margaret, who had brought with her the Maundy money which she had received from the Queen at Windsor earlier this year. Margaret had been recommended to the Bishop of Chester by the Chair of Chester District, Revd Peter Barber, for her voluntary work in many areas of church and community life.
Here is Margaret, pictured in the kitchen of the cottage at Englesea Brook with her two purses of Maundy coins. Peter was quoted in the local paper with these words: 'It's really good to recognise these unsung heroes that just quietly give up themselves week in, week out.'
In my travels around the Connexion I am meeting many, many women like Margaret, unsung heroes whose lives make a difference to others.