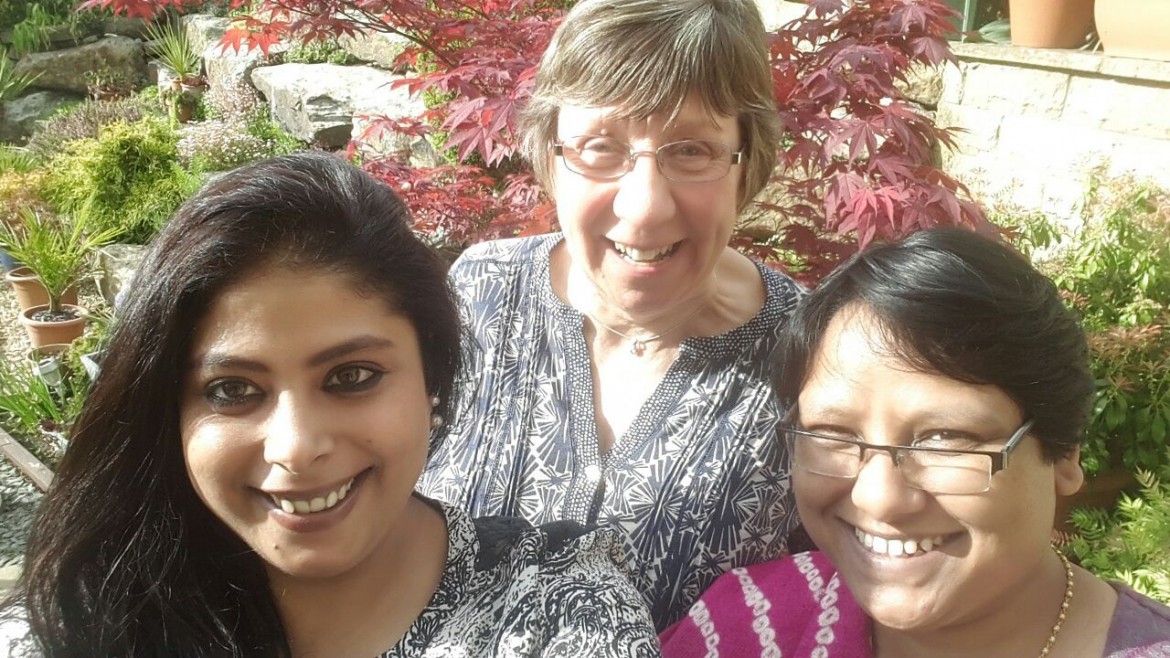 This is a busy and exciting week for MWiB, for many reasons. Today I shall travel to Epworth, where tomorrow Dr Jill Barber, Vice President of Methodist Conference, will officially open the exhibition 'Transforming the world from the Kitchen'. More of that, with a photo, tomorrow.
Yesterday Linda met our two guests from the Church of North India, Priya and Meena, when they arrived at Heathrow. They will be travelling around the Connexion to various MWiB events, including the opening of our exhibition at Epworth and the Paul Field concert at Westminster on Saturday.
As I pack to travel today I am remembering those of you also preparing for the journey to Epworth Old Rectory, and look forward to seeing you tomorrow afternoon.
Blessings, Anne x