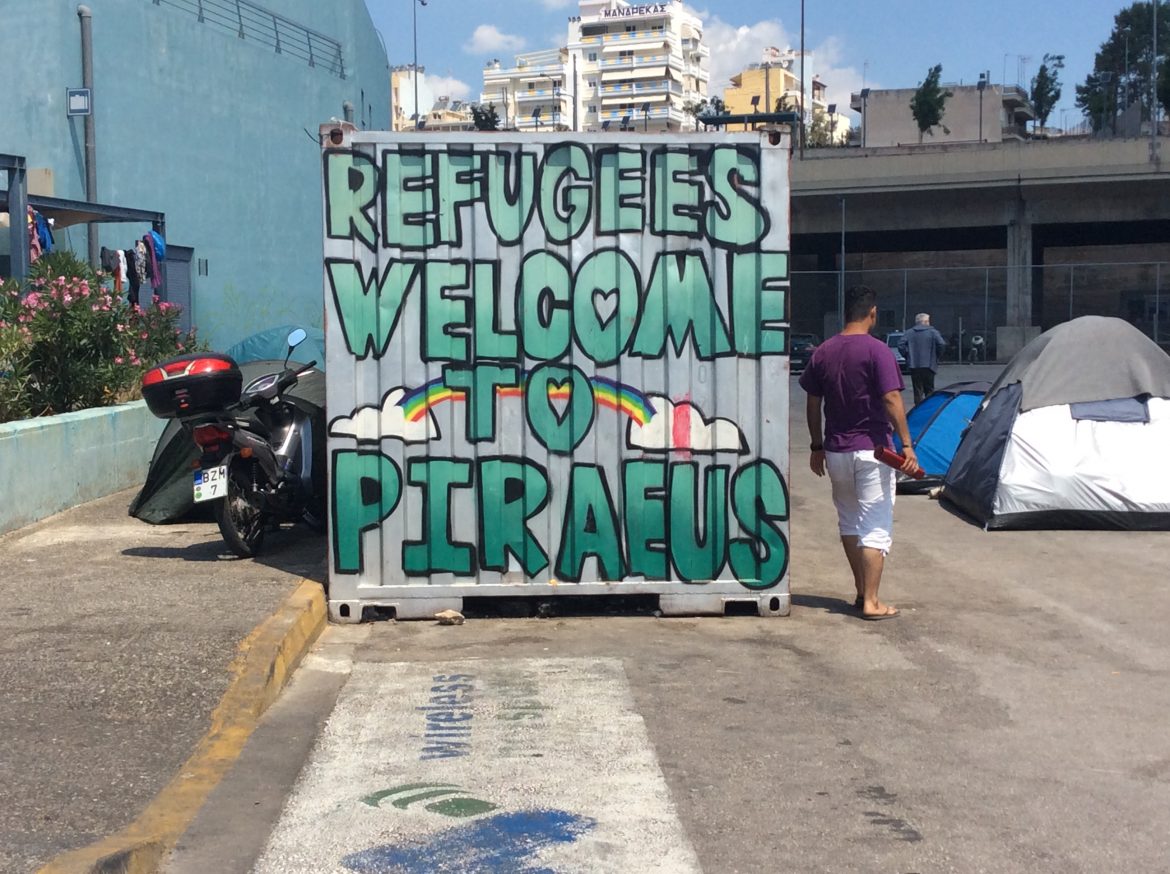 It is very hard to know how and what to write as I break the silence of this blog. On Monday 23 May I flew out to Greece to join eleven other Christian women from Ireland, Wales, Scotland and England. Some of us are lay, some ordained. We represent nine different denominations and have come to witness at first hand the situation for refugees here and to ask the seemingly unanswerable question "What should we be doing?".
Over the coming days and weeks I will share the story, the stories, in various ways. The situation changes on a daily basis. We came here expecting to visit the 'wild camp' at Idomeni, but you will realise from the news that these people were moved on and the camp cleared almost as we were arriving. Also in the news this week we have again seen horrifying images of lives lost at sea off the Libyan coast.
I will close with an image which I captured this morning at the ferry port at Piraeus. We have been struck again and again this week by the way in which so many of the Greek people have opened their hearts and their homes to the refugees, offering hospitality in the midst of their own austerity.