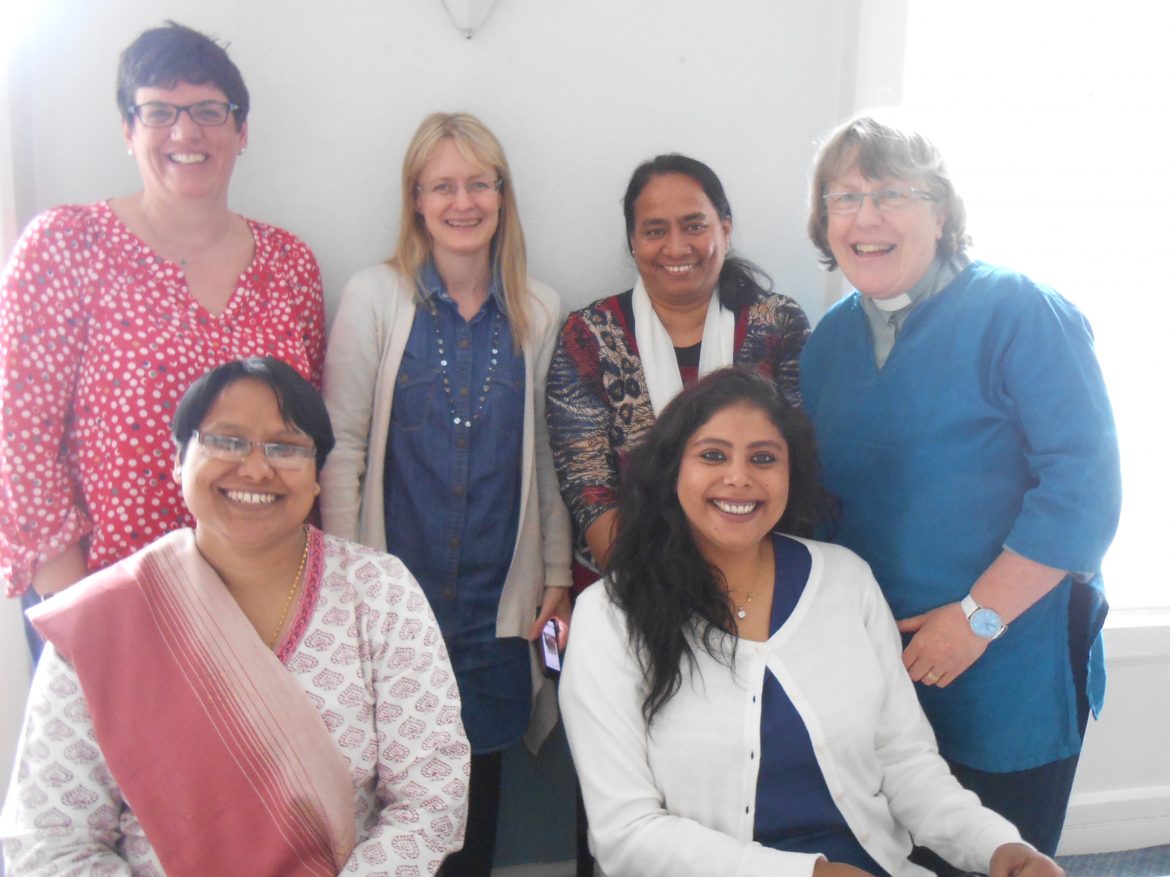 Linda Crossley has contributed blogs for this week which share some of the details of the visit of our Church of North India visitors. She writes:
Continuing their visit to learn more of MWiB and of British Methodism, Meena and Priya today visited the Touchstone centre in inner-city Bradford. This is a project of the West Yorkshire Methodist district, see http://www.touchstone-bradford.org.uk/Home
Meeting with the all-female team of 4 staff and key volunteers, we explored each other's stories and issues – caste discrimination, interfaith work, safe spaces for listening, women's empowerment. Barbara Glasson and Ruth Hilton, from Touchstone, have visited Christians in Pakistan and hosted some of them here, so there was much comparing and contrasting to be done. The photo shows Meena and Priya seated in front of Ruth, Jenny, Nazreen and Barbara, all of Touchstone. We learnt that Touchstone's Women Weaving Wisdom exhibition of rugs, created by interfaith groups of women, including a number of Methodist Women, was on display at a nearby church, so we went to view that on our way to meet with the leaders of MWiB in the district at Dalton St Paul's Church, Huddersfield in the afternoon, after a bounteous lunch provided at Touchstone.