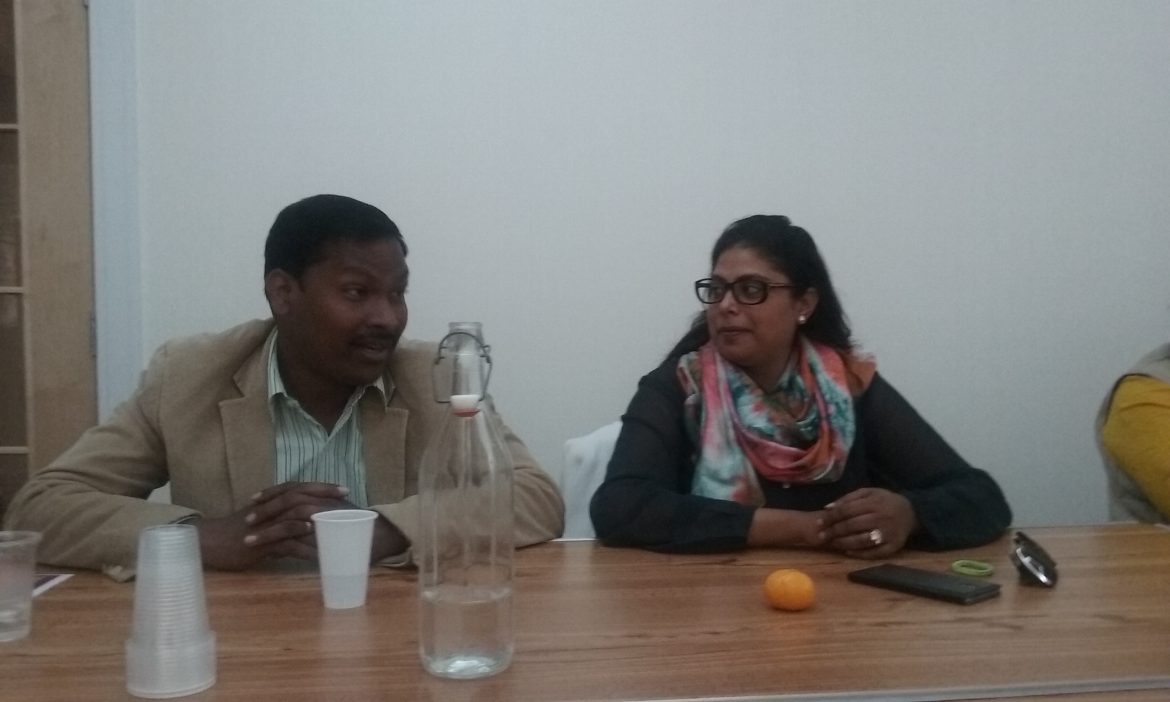 Linda writes again:
Today was the day for Meena and Priya to move on – to spend time with Alison and others in the Southampton district. It was amazing that they were able to attend a meeting of the Churches Dalit Solidarity Group at lunchtime in London on their way! This group meets on an ad hoc basis, only when there is someone visiting Britain who can update us on the situation in India for Christians in general, and Dalit Christians in particular. Today we had 4 "someones" – our 2 guests from CNI, Kasta Dip of the Indian Peace Centre, and Moumita Biswas of the All India Council of Christian Women. Revd David Haslam, who convenes the group, declared it to be the largest meeting ever held – with 14 present in total. Very heartening, and good to hear so many voices on these important matters.
Meena and Priya then travelled on, via Waterloo station, to their home for the next few nights.
The photo shows Priya with Kasta.