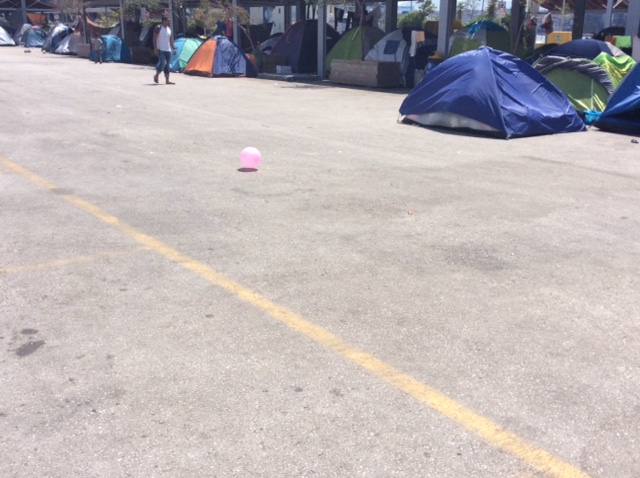 "How have you prepared for this trip to visit refugees?" friends asked me frequently before I left for Greece. One thing I had done was to watch TV documentaries about the situation. In one film I had noticed refugee children clutching balloons, often pink balloons.
As we stood at Piraeus on the Friday morning, looking out over the largely deserted ferry terminal at E1, a solitary pink balloon bounced across the tarmac. Suddenly a young boy appeared, and chased the balloon until he caught up with it. He captured it, holding it firmly in his hands.
A pink balloon. A frivolous party accessory, or a distraction on a hot day, when there is so little to do in a foreign land, separated from familiar toys and games? Chasing after a pink balloon. A moment of playful respite in the long, uncertain days which stretch out in front of these children.