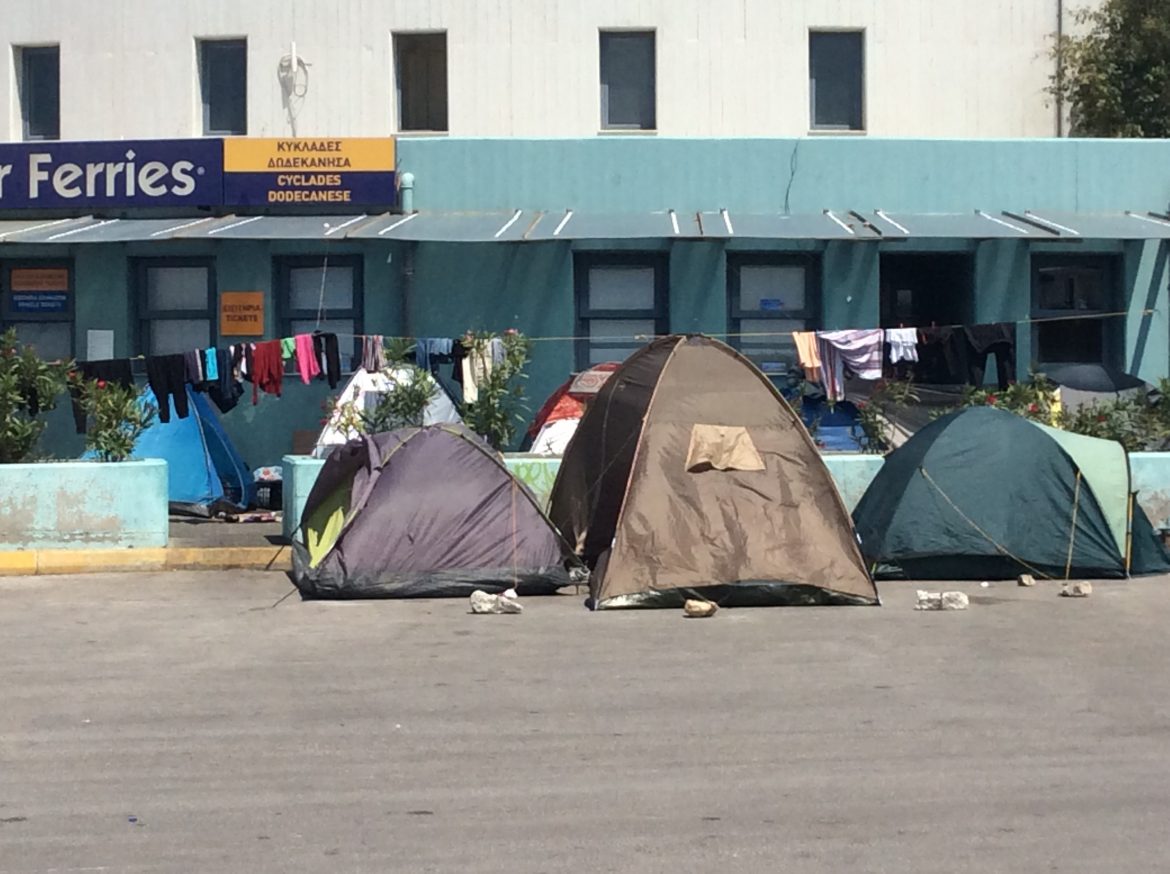 Much of our communication with the people we met in Greece, whether Greek taxi drivers or Syrian refugees, was in broken English. Our party of twelve women included two Arabic speakers, and their presence was invaluable. It brought smiles of relief and perhaps hope to the faces of many of the refugees with whom they spoke.
One language made me smile, because I don't often use it myself. In this situation it was universal, and very useful when initial communication was proving tricky. It was the language of football. In the refugee camps we would often see children clutching footballs. Conversations would run something like this:
"You play football?"
"Football!"
"You like football?"
"I like!"
"Barcelona?"
"Real Madrid!"
"Bayern Munich!"
"Manchester United!"
Funny how a sport can become a means of communication.