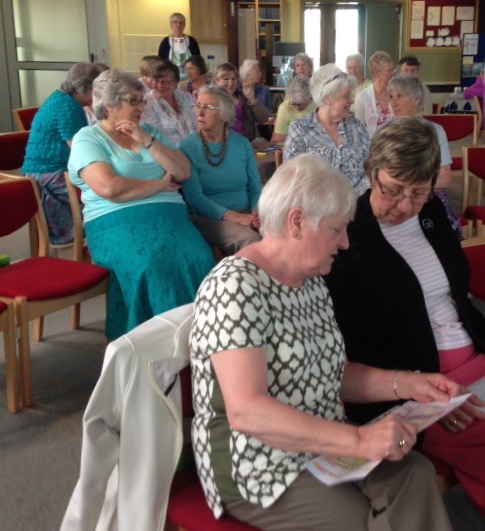 I am enjoying my visit to Yorkshire this week. On Tuesday I travelled to Mirfield to stay with a friend and then came across yesterday evening to Linda's home here in Brighouse.
Today we joined the West Yorkshire District MWiB for the day at Christ Church, Hipperholme. The photo shows some of the women, chatting before the morning session began.
This evening Linda, Eric and I went to visit Westgate Hill Cemetery and saw the grave of William Bramwell, to whom Jill Barber had referred at the Swanwick weekend. Bramwell had written a biography about the life of Ann Cutler, an eighteenth century travelling Methodist evangelist, known as 'Praying Nanny'.
The weather was perfect for wandering around the cemetery and exploring some of the local history, before returning for supper and an early night!