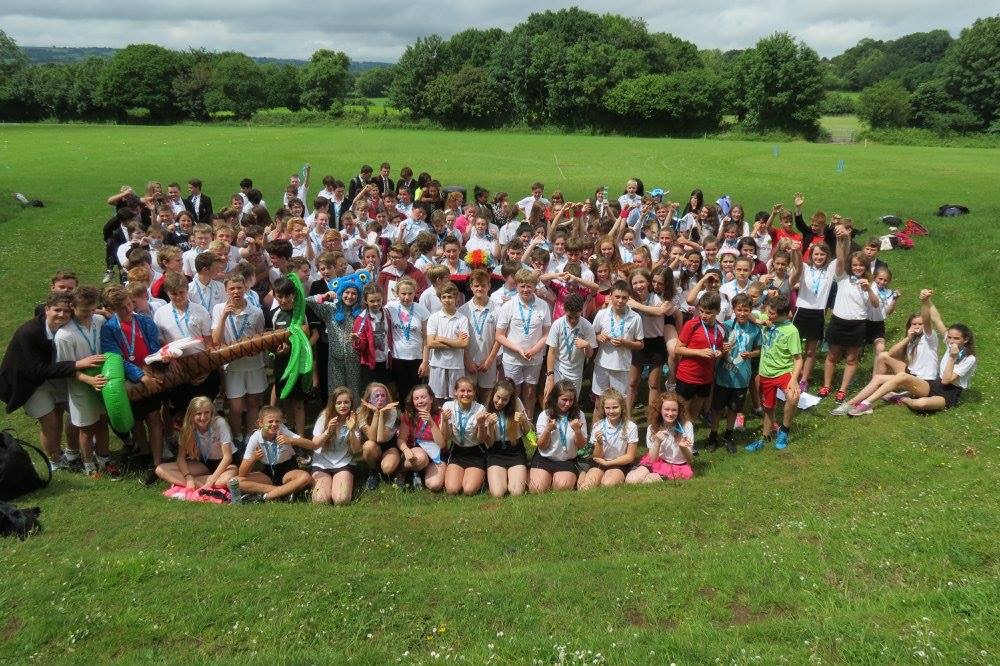 Today this energetic group of Year 8 pupils at Uffculme School here in Devon organised and ran their own Race for Life to raise money for Cancer Research UK. Tomorrow morning I shall share with these same young people some of my experiences when I met refugees in Greece.
I shall invite them to put themselves in the 'shoes' of refugees, perhaps especially of young people of their own age, whose lives display similarities to, but also marked differences from, their own experience.
It has been good but strange this week to return to the place which was my destination every school day for 34 years. The young people whom I taught as I left the school are now two years older. Some of the older pupils I met were completing their last GCSE exam this morning.
The majority of these young people will go through school without major interruption or disruption. Some will have a more challenging time, for all sorts of reasons. As I write about them I am mindful again tonight of the young people I met in Greece, their education interrupted in a most dramatic way. I pray that many of them will be helped and encouraged, with sensitivity and compassion, to overcome the challenges which they face.