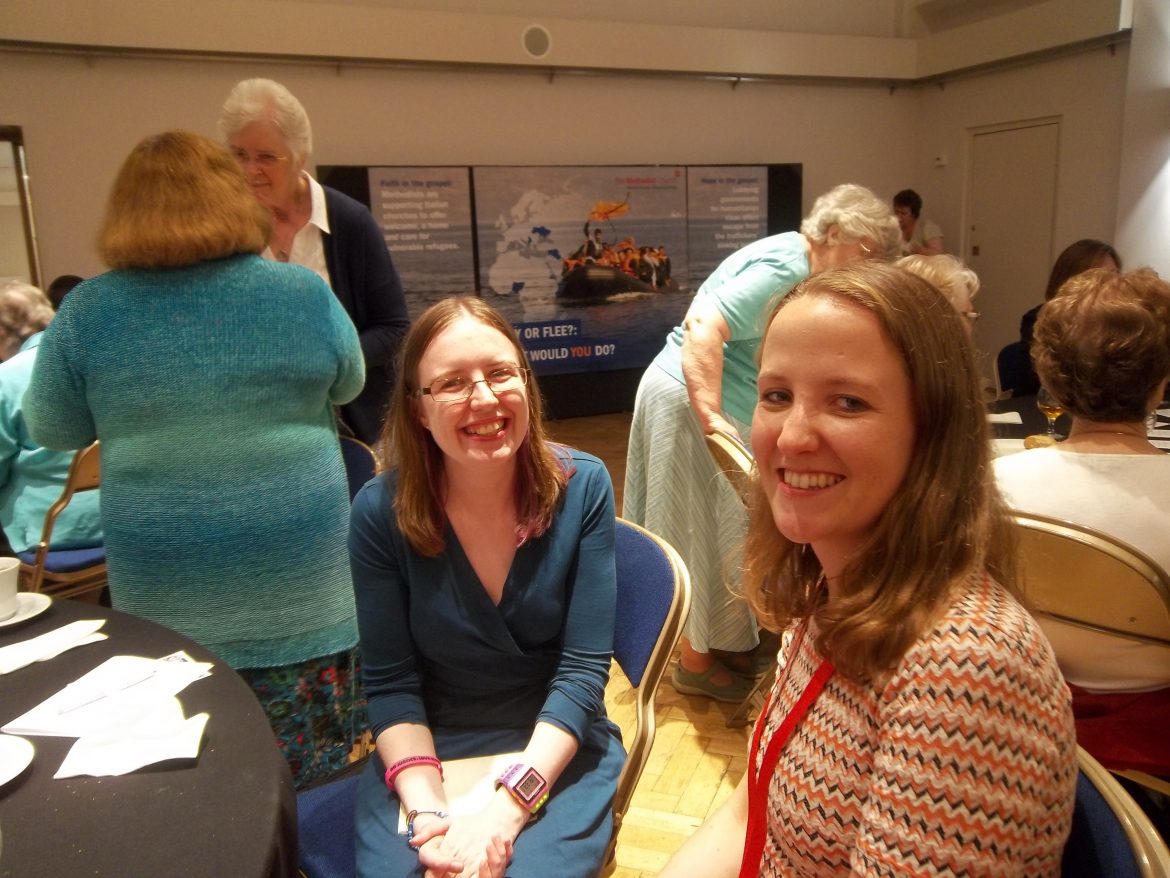 Yesterday I travelled with a friend to Lyme Regis. While she visited another friend, I took myself down to The Cobb, made famous in the film The French Lieutenant's Woman. As the weather was warm and there were tables outside one of the cafés, I settled down to write postcards and ordered crab sandwiches and a cafetière. Within minutes my peace was destroyed by a hungry and aggressive seagull, who descended on the table and sent my coffee flying! I quickly retreated into the café, where two charming waitresses cleared up the spillage and provided me with a new pot of coffee.
This week has provided a welcome break after the busy-ness of Methodist Conference. As I look back through my photos I have found this snap of Rachel Collins (on the left) and Rachel Allison, our outgoing and incoming Helen Kim Memorial Scholars, taken at the fringe event on Monday 4 July.
On Saturday Rachel (Allison) and I will be back at Methodist Central Hall, Westminster, attending a training day for new members of the MWiB Forum. I am grateful for all the women who give up time to commit themselves to serving in this way. Outgoing MWiB Executive members will share their wisdom and expertise as we explore the details of the role and get to know each other over the course of the day.