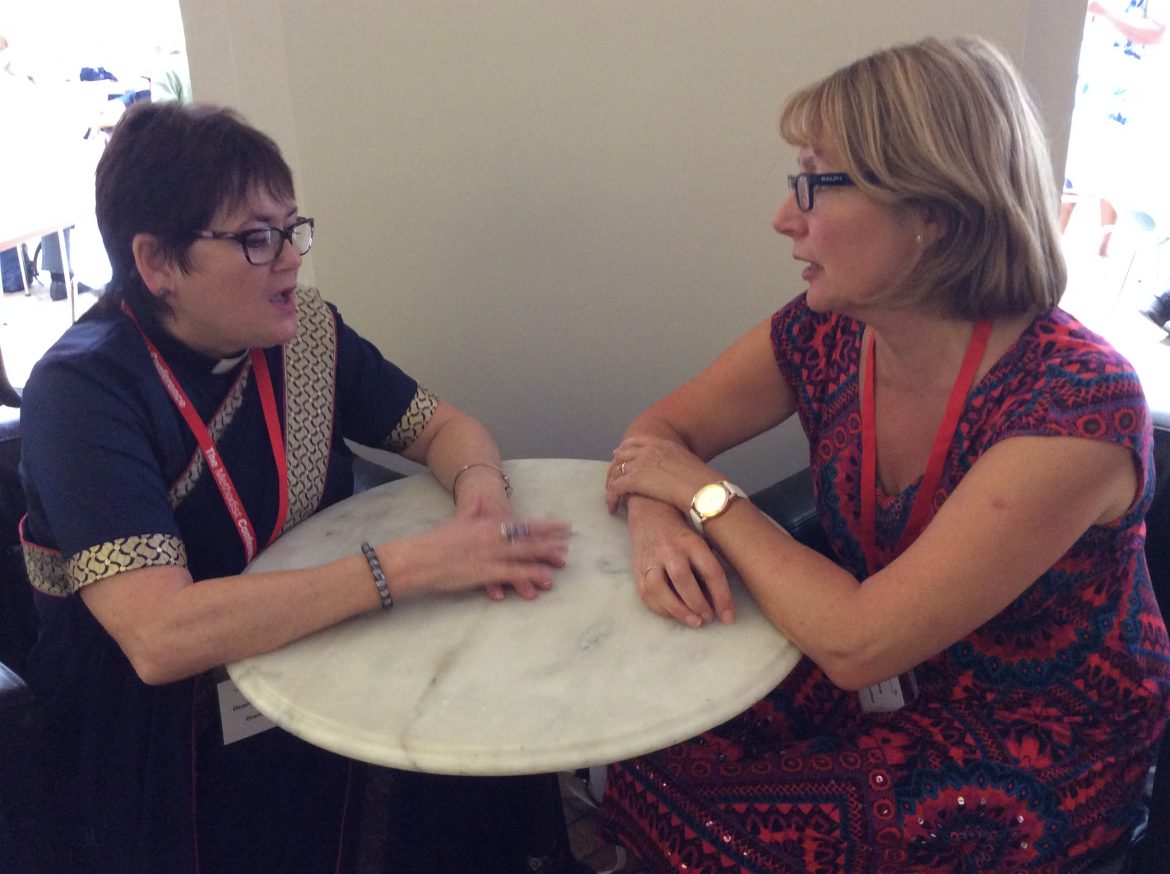 As I trawl through my photos from Methodist Conference I find this one, taken on the Saturday afternoon. In Wesley's Café I came across Carolyn Lawrence in conversation with Angleena Keizer, one of our mission partners serving in Sri Lanka. I joined them for a while and snapped this picture.
During Conference I was staying in the accommodation at Greenwich, in a flatlet which consisted of two bedrooms and shared kitchen and bathroom facilities. I did not work out who my flat mate was until Sunday morning. I came out of my room to find Angleena coming out of the adjacent room at the same time! We exchanged stories over that breakfast time and over subsequent meals and I very much enjoyed her company and our sharing.
I remembered that I had met Angleena briefly before Conference last year, just before she went out to Sri Lanka, and even blogged about her on this website, with a link to her prayer letter. Please pray for her if you are able.
Our thoughts and prayers tonight are very much with the people of France and of Turkey, following all the dreadful things which have unfolded in those two countries over the past twenty-four hours. Lord, have mercy.