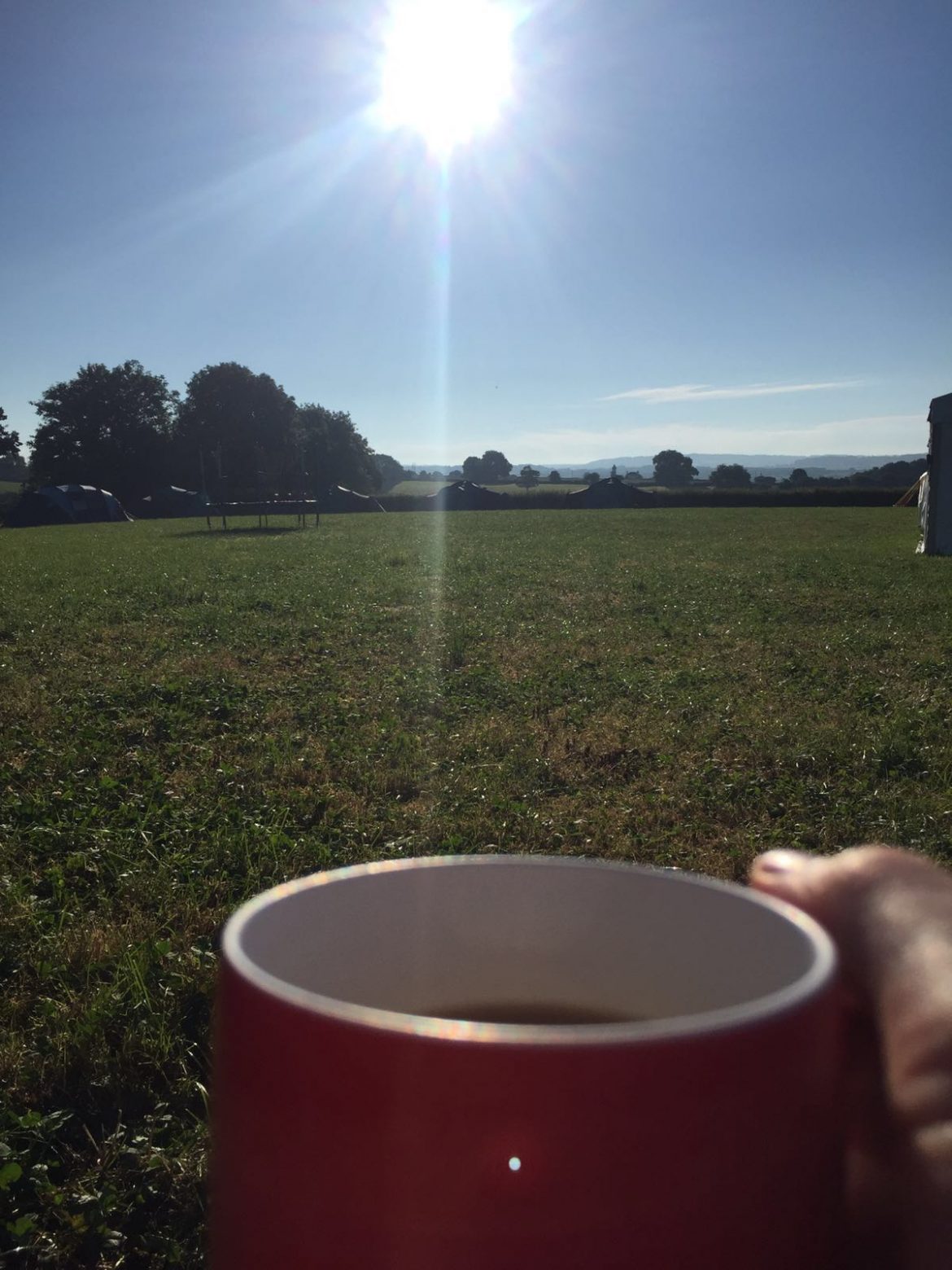 Once again, one of our fields has become the venue for a group of girls and young women who will live together in community for the week. The Southwest of England Girls' Brigade camp has been set up over the weekend and this afternoon all the girls have arrived.
I am not sleeping on site, just going in each day to lead morning prayers for the leaders and then leaving the camp in the very capable hands of the current team. This used to be my annual responsibility, but it has been passed on now, and it is exciting to see new leaders developing and leading in new and prayerful ways.
This morning I received a lovely invitation by text, together with this photo. The text read: "Come and join us for a cup of tea in the sunshine!"
And so I did, and we shared breakfast and morning café-style worship out in the field as we prayed for the incoming campers and prepared for their arrival. You may be able to pray for the camp this week – if so, the leaders would be very grateful.