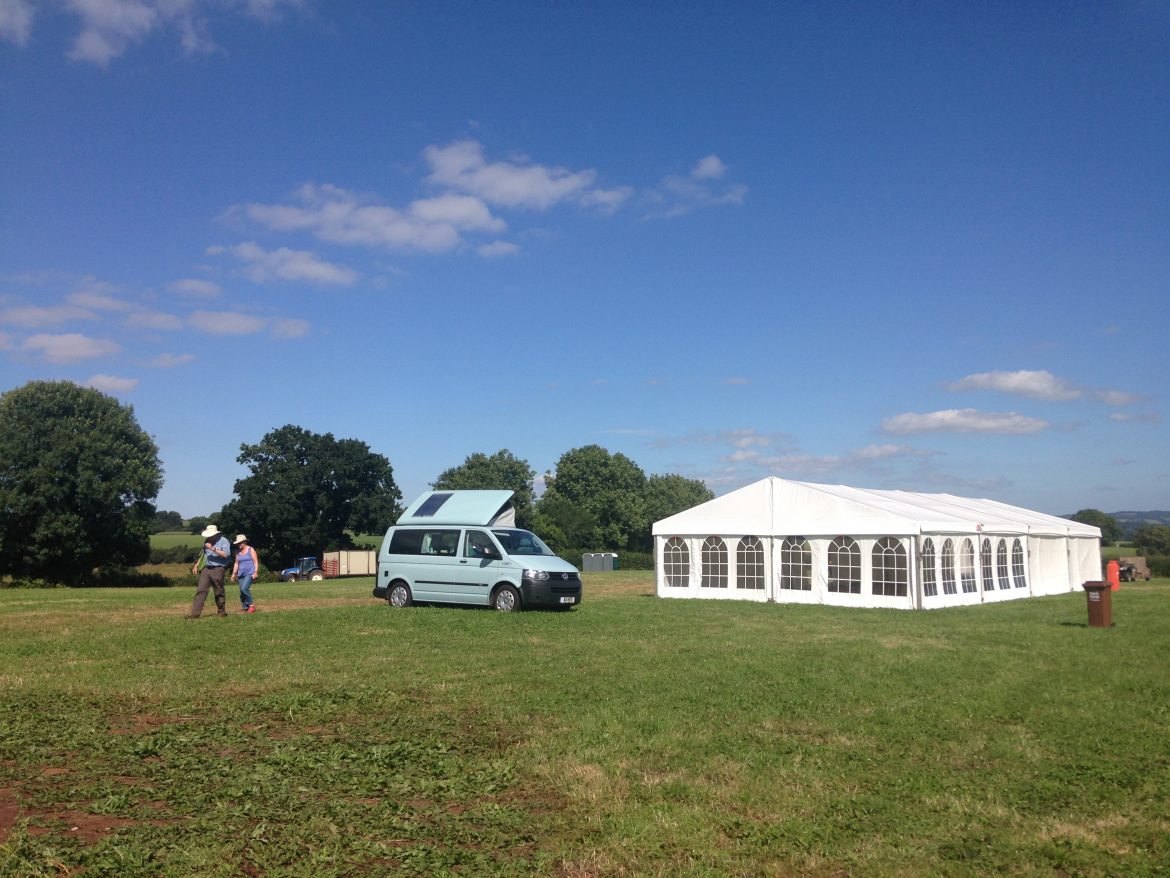 It is mid-afternoon as I write, and the Girls' Brigade summer camp is over, the tents packed away. Only the hired marquee and the toilets remain on site to be collected later.
It is always a relief to have fine weather to strike camp. Today has been gloriously sunny and the girls were able to say their goodbyes in shorts and T-shirts and sandals, their wet weather gear securely in their bags. Wellies and waterproofs were definitely necessary this year, but how good to finish with sunshine!
It has been a very good week. The leaders have pulled together as a team and positive conversations have taken place over meals and during activities. The week has afforded opportunity to step away from technology and to be aware of the beauty of creation, not least late at night as some saw their first shooting stars! The campers have worked together and worshipped together, played and prayed, and considered their journey through life. Please pray for seeds sown and thoughts awakened to the possibility of faith…
I always find it strange not to be on camp any more, as the leadership has passed to others, but I have enjoyed short daily visits to the site, whether to lead prayers or to collect bags of rubbish!