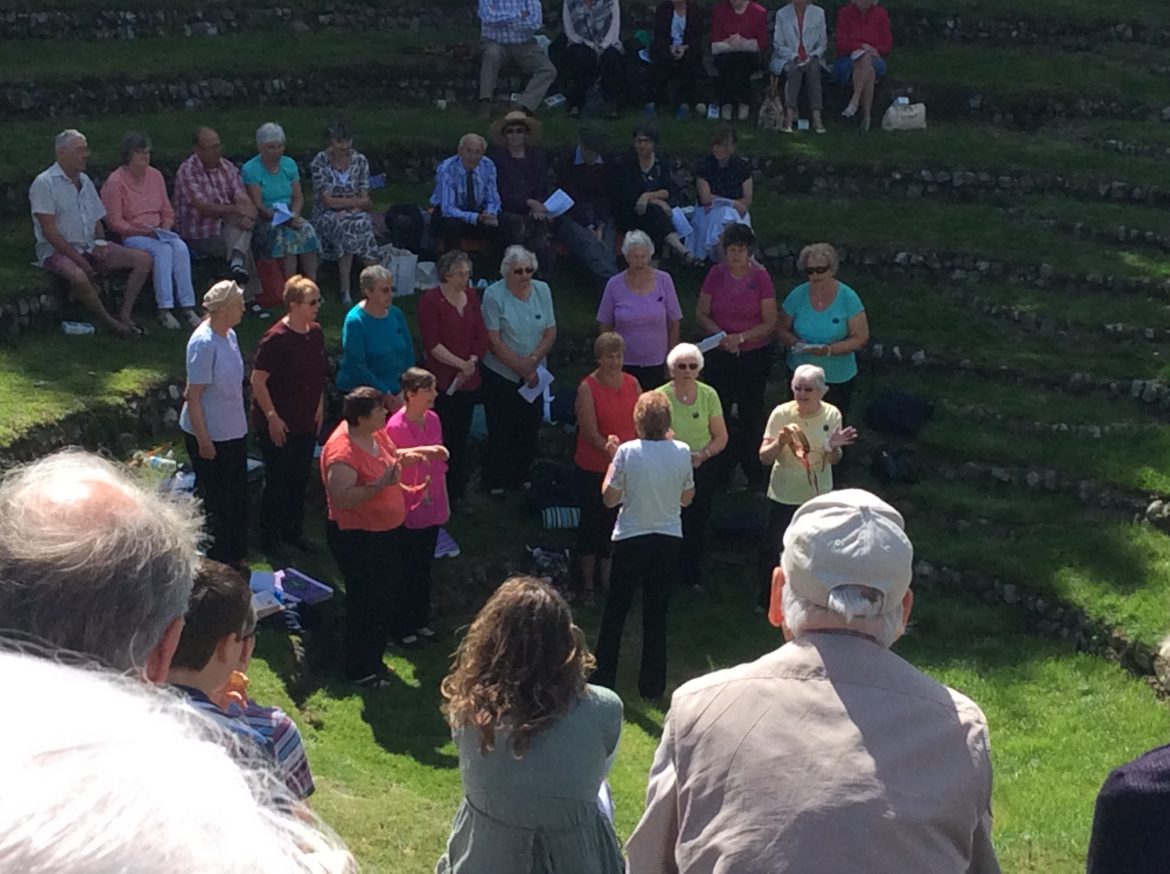 Today I had an unexpected opportunity to travel to Gwennap Pit to join with Cornwall District as they welcomed Revd Steve Wild back to the county after his year as President of Methodist Conference. Our Tiverton and Wellington Circuit choir, The Occasional Singers, had been invited to take part in the open air service and so I travelled down with them by coach this morning.
It was a delight to see several women from Cornwall MWiB. They hold a very special place in my heart, as they were the first district to welcome me to their residential as a very 'green' Vice President in 2014. They then bravely invited me to speak at Treloyhan in 2015, my first major engagement as President, and we had such fun as we shared that time together.
Steve Wild spoke of how much the prayers of his district had sustained and carried him – I feel similarly supported by women such as those I met again today.
The photo shows the Occasional Singers – their message at this point summed up in the lyrics 'I ain't gonna study war no more'. If only…