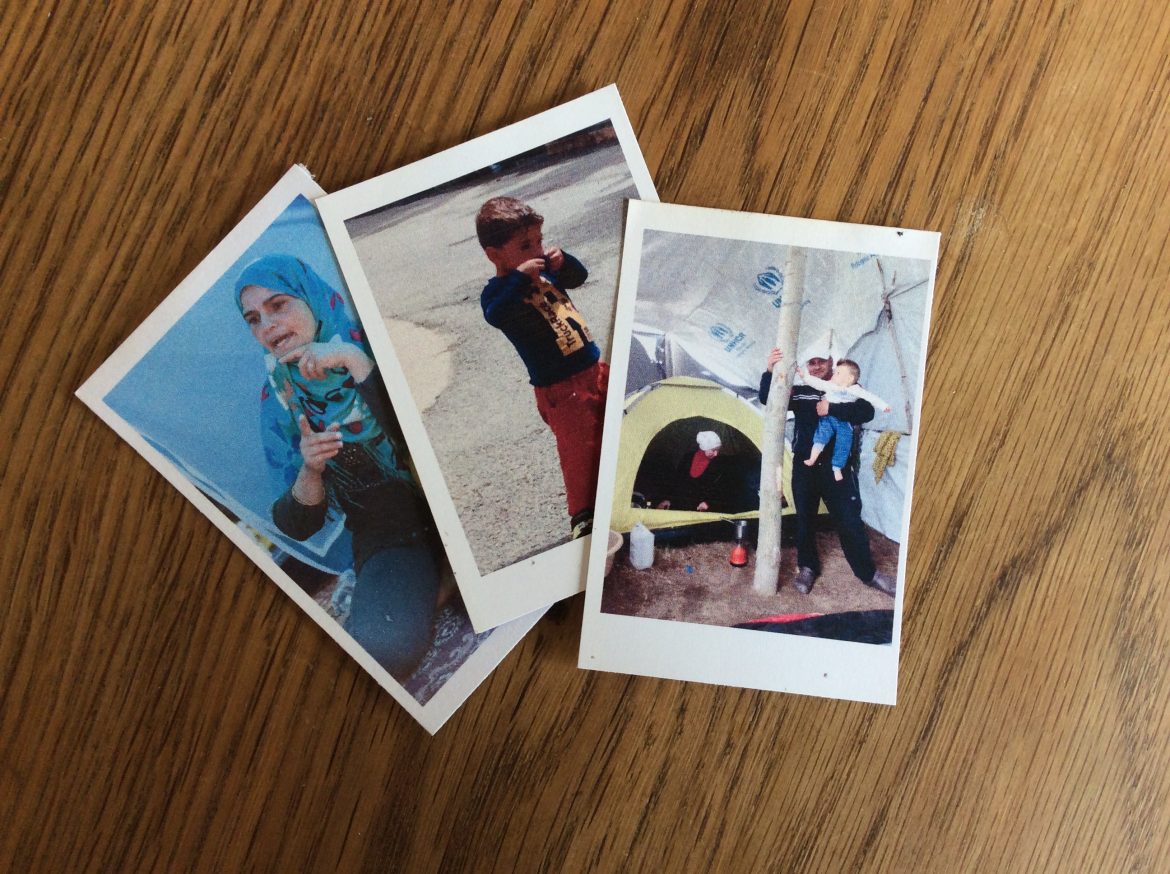 This week video footage and photographs of the injured Syrian boy, Omran Daqneesh, are again bringing the stark horror and consequences of war into our living rooms and onto our mobile phone screens. We are 'outraged', according to the media, just as we were a year ago by the image of the body of little Alan Kurdi, washed up on a Turkish beach.
Today is World Photography Day. As I reflect on the stories featured on the front page of our newspapers this morning, I think of three photographs which I have carried with me ever since my visit to refugees in Greece back in May. These photos remind me of families, and of individuals, whose lives have been completely changed by the devastating effect of war. As I remember my brief encounters with these people, I wonder where and how they are now, having been moved on from their wild camp shortly after our return to the UK.
We do not have a specific MWiB fund to support refugees, but I am sure that many of you will be engaging in this cause in whatever way presents to you, locally, nationally or internationally. You may wish to support All We Can, formerly the Methodist Relief and Development Fund. Details of their work can be found at www.allwecan.org.uk
.