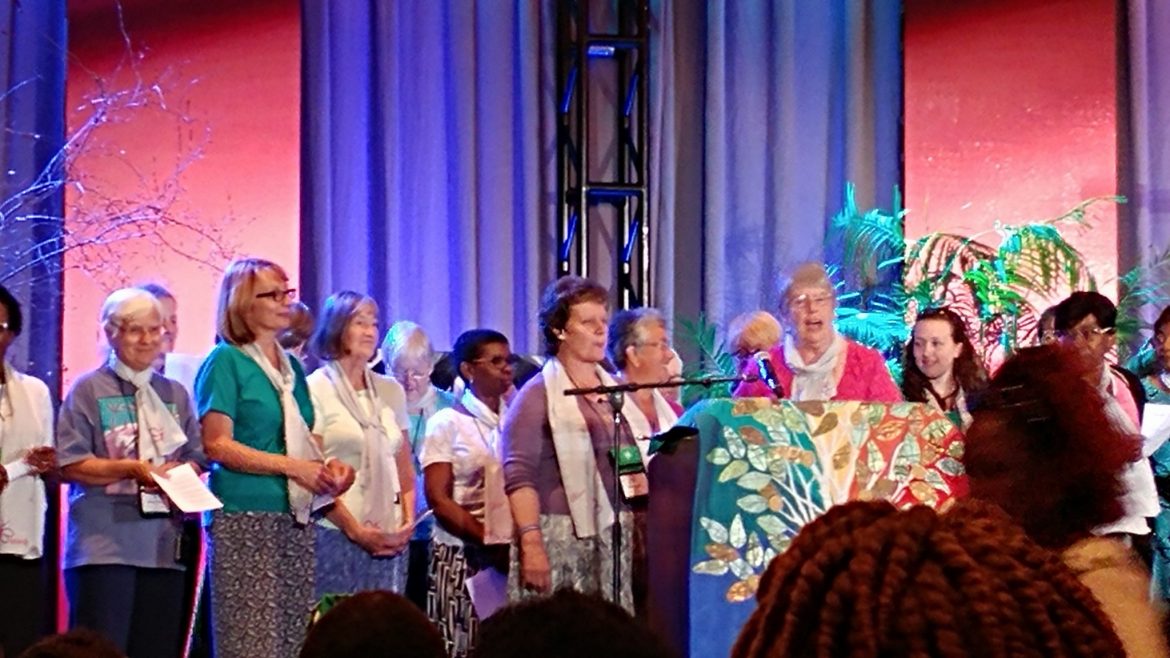 I find myself writing two blogs on the same day! By the time I posted yesterday's blog I realised that it was already Tuesday in Britain, because of the six-hour time difference. It is still Tuesday here in Houston as I capture something of our day.
Today we have enjoyed a kaleidoscopic array of colour, as we have watched cultural presentations from each area of the World Federation. Combining reports, song, dance, drama and film, each group has taken to the stage to tell the story of what women in their Unit have been doing since the last World Assembly.
The photo for this blog was taken by Cherie, one of our North American friends, as MWiB and MWI presented our shared story. We told the Assembly about our recently-opened Methodist Women in Britain heritage exhibition at Epworth Old Rectory and watched a beautiful film put together by our sisters from Methodist Women in Ireland. As we closed our contribution to the day we were led in lively worship by our sisters from the Zimbabwe Women's Fellowship.
It is an amazing experience to worship here with women from all over the world, sharing in our diversity and yet our unity in Christ. The joy and exuberance of many of our sisters here certainly challenges our very British reserve!