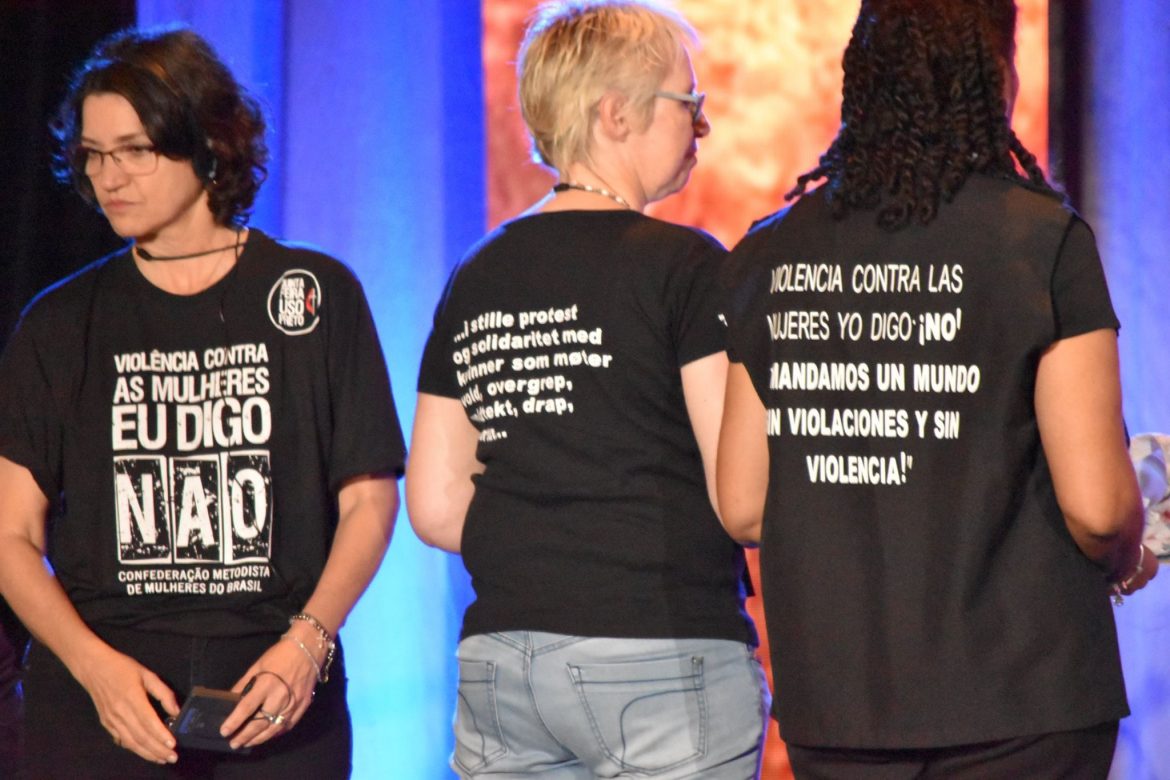 Once again this morning I found myself wide awake early enough to post yesterday's blog, having tried to do it unsuccessfully last night. I also had time to read, and pray, and swim. It is still strange to think of you all having morning coffee in the UK as we are just getting ready for the day here.
I wrote yesterday that for me the highlights of each day are the conversations with people from all over the world. At breakfast I was joined by a woman from Malaysia, and although we had never met before, we chatted like friends! She told me about her son who is studying in England. I suspect that I may well receive a call the next time she visits him, and it would be a delight to host her, just as I hosted friends from the German Methodist Church earlier this summer.
I described the kaleidoscope of colour which has characterised the Assembly since we arrived. That kaleidoscope has been subdued today as almost all of us have dressed in black. 'Thursdays in Black' is a way of showing that we say "No" to violence against women. Ann Connan, the World President, has explained the history of this form of protest.
The day has been filled with workshops and worship, including a service of remembrance for women who have died over the past five years, since the last World Assembly.
This evening we will elect the new World Federation officers who will serve for the next five years. More about that tomorrow…