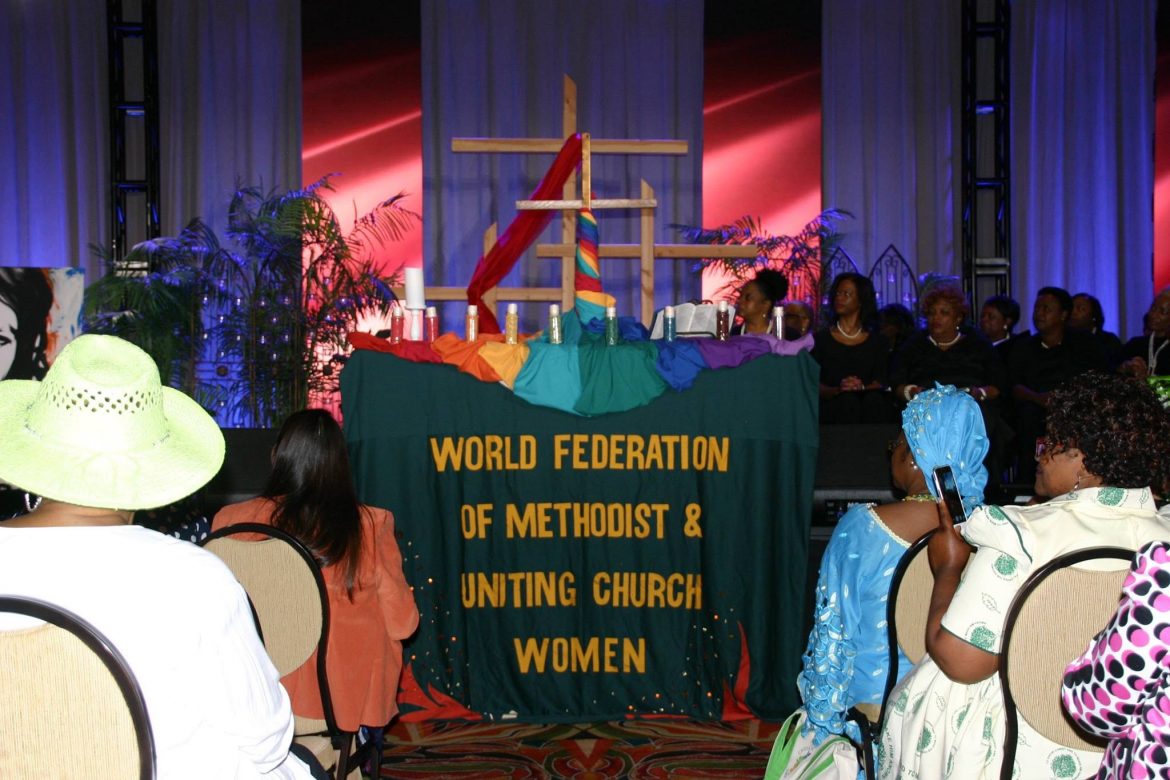 I would not say that I have suffered from jet lag, but I do seem to be unable to sleep beyond five o'clock each morning here in Houston. This morning I swam just after six. Another member of our MWiB contingent was already in the pool and we shared a lane and chatted as we passed each other.
At breakfast I was delighted to catch up with Bishop Rosemarie Wenner and some of the German delegates to the World Methodist Conference, which is also taking place here this week. I hope to visit Germany again in and will be able to talk over arrangements for that when Rosemarie and I meet for lunch tomorrow.
The day has been filled with reports from our representatives to the United Nations; a variety of workshops; Bible study on our theme passage from 1 Peter 2; business meetings, and finally sharing in worship with the World Methodist Conference.
For me the joy of being here still lies in the individual conversations over meal and coffee breaks with Christians from all over the world. I look forward to more of those tomorrow. Good night, or perhaps good morning!