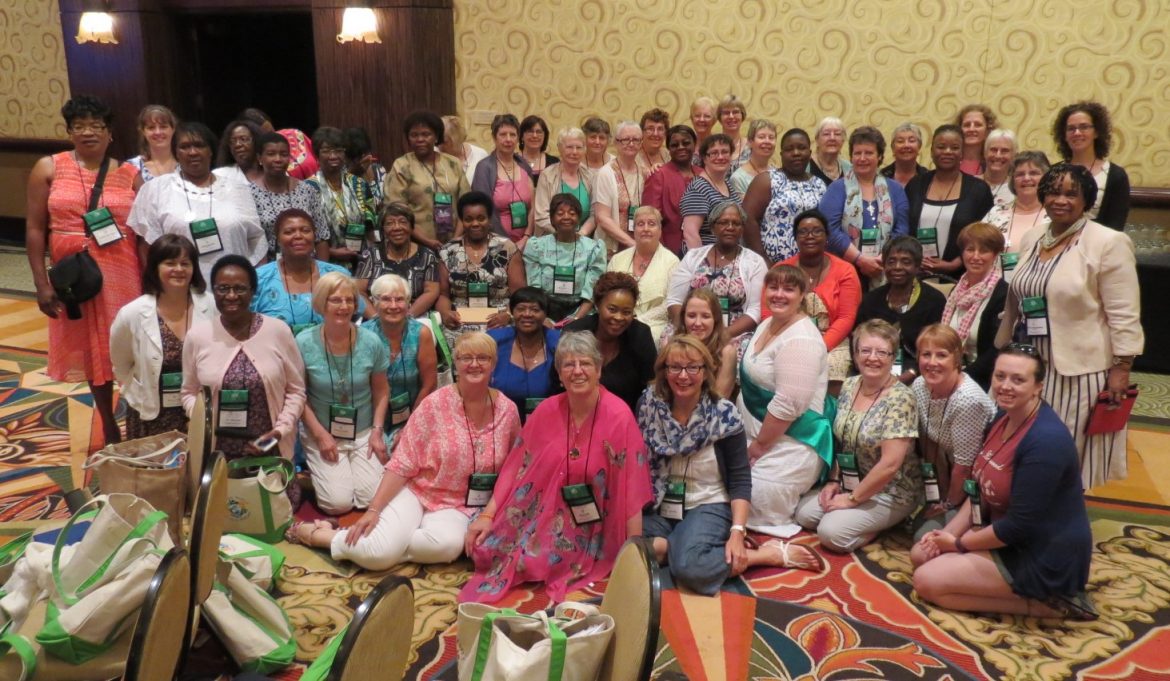 I am aware that the blog photos which many of you appreciate most are those with people in them! Here, at last, is the group photo taken during the Friday morning break at the World Assembly in Houston last week.
I love this picture. Often I take several shots, because someone is bound to be looking away, or have their eyes closed or their mouth open. But this photo is just a sea of smiling faces! It brings back warm memories of friendships forged and relationships deepened last week.
I am gradually sorting through the things I brought back with me which are mementoes of some of the more recent acquaintances and friendships. They include a patchwork shoulder bag, a set of hand-stitched bookmarks and a beautiful chiffon blouse. More about those in the next blog.
Yesterday I attended the Plymouth and Exeter District MWiB committee meeting. Deborah Kirk had put together an excellent PowerPoint presentation and so we were able to begin to share our experiences of the World Assembly of the World Federation of Methodist and Uniting Church Women with the women here in the southwest. We understand that the next World Assembly may perhaps be held in Sweden in 2021. Perhaps some of you might consider saving up to attend!