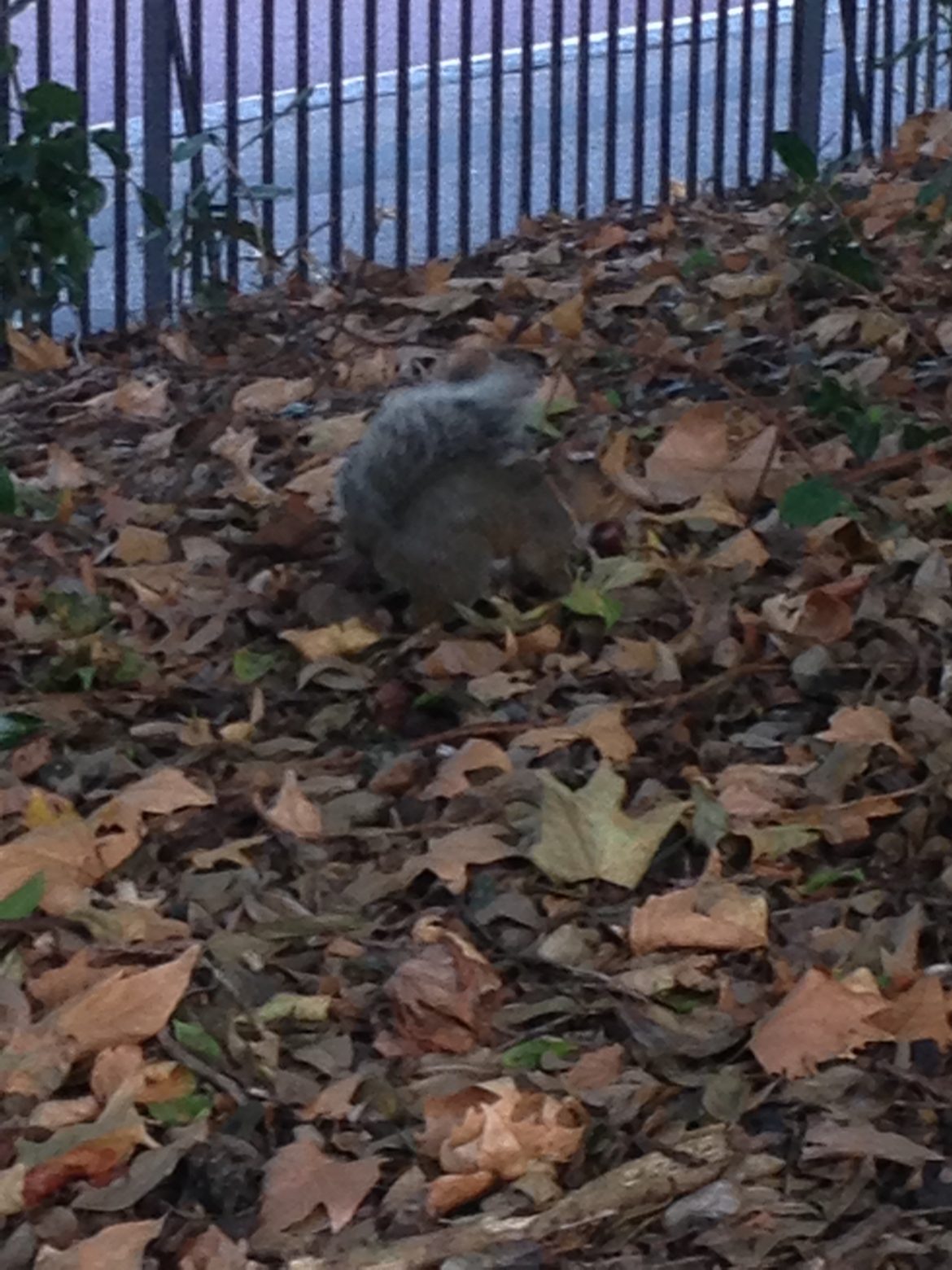 I will return to stories from the World Assembly later in the week. This morning I am back at Methodist Church House for the first task group meeting to plan next year's MWiB Swanwick weekend. It runs from 31 March to 2 April 2017 and our keynote speaker will be Bishop Rosemarie Wenner from the German Methodist Church. Bookings open on 1 November 2016 when full details will be available on the MWiB website.
Before the meeting I decided to take time to walk across to Regent's Park, where the community is alive! I have settled with a cup of tea in a little café opposite the tennis courts. People are greeting each other, dog walkers are passing by and the sun is promising the forecast heatwave set for London today.
This morning's photo may have you looking closely. Camouflaged amongst the fallen leaves is a squirrel. She, or he, is carrying an enormous, glistening horse chestnut. As I pursued her, or him, in the hope of a better image, there was a period of industrious scrabbling under a bush, and the squirrel emerged minus the chestnut.
All is safely gathered in, e'er the winter storms begin…